If it walks like a duck and quacks like a duck…
Noodlies, Sydney food blog samples old-time southern Chinese BBQ restaurant in Sydney's inner west.
Due to the phenomenal growth of migrants from China, mainland Chinese restaurants are popping up all over the place, quickly overshadowing old-style Canton fare. Think about it; Shanghai dumplings, Beijing hand made noodles, Xian eateries…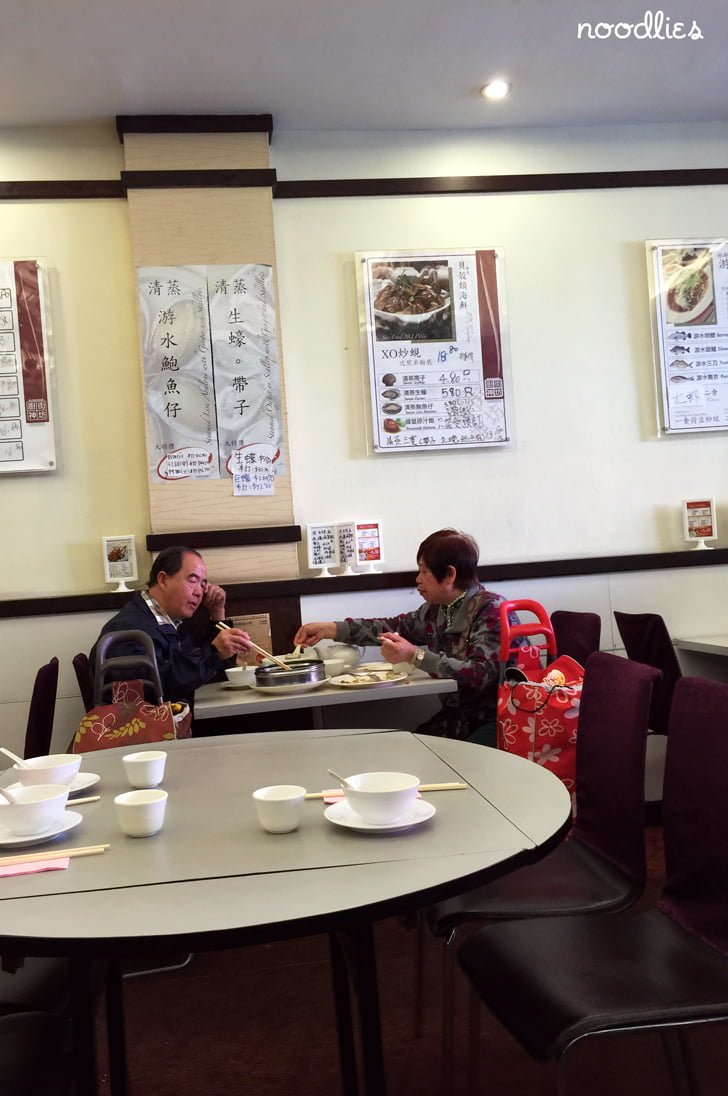 It's 3pm on a Saturday and Burwood BBQ is still three quarters full with a mix of mothers and their prams, families and older couples getting a quick fix after a day of grocery shopping. Most speak Cantonese which betrays the southern Chinese background of this restaurant.
Deciding what to order can be a little challenging. You're handed three laminated menus, standard menu, set menu and a Peking duck menu. On top of that there are more menus on the wall in Chinese and English with hot pot, seafood specials and more. I stop looking for fear of inducing a migraine.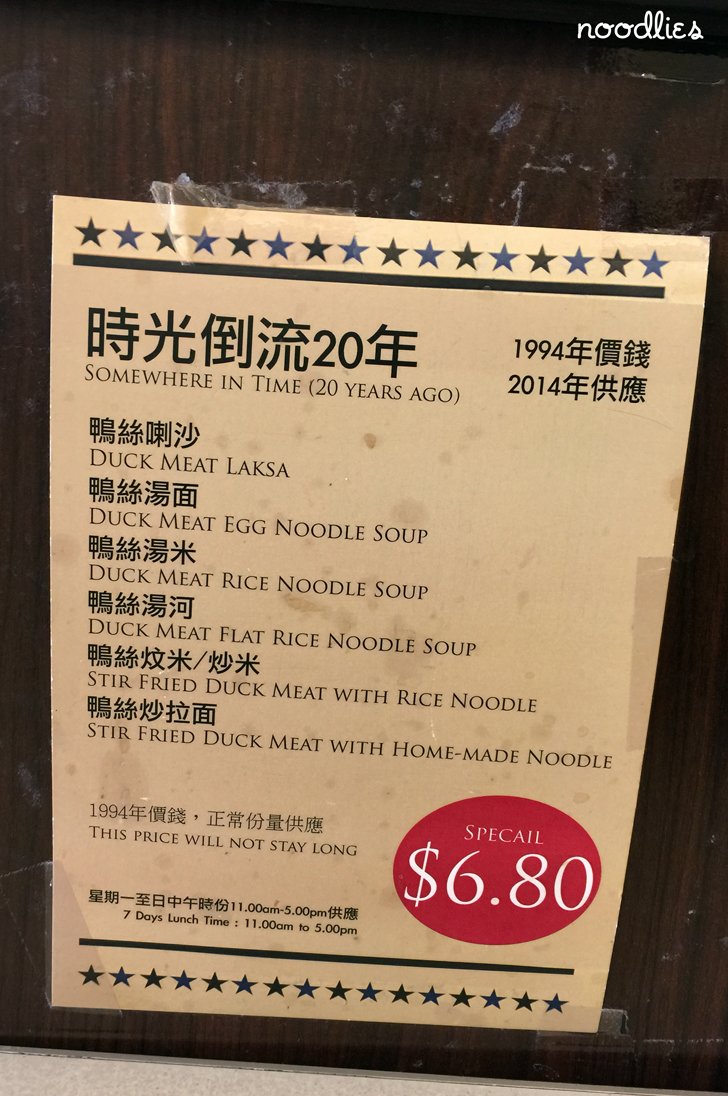 Though it doesn't take long to work out they specialise in duck. A ridiculously cheap limited time special (another set of menu stuck to the wall) features their 20 year price rewind price of $6.80 for a selection of six duck dishes, from laksa, soups through to stir fried noodles – all featuring the quacking meat. And of course, their Peking duck menu.
But this afternoon, I'm nostalgic for old time Hong Kong like the time-stopping Ching Ying Coffee Lounge in Haymarket with their set lunch menu.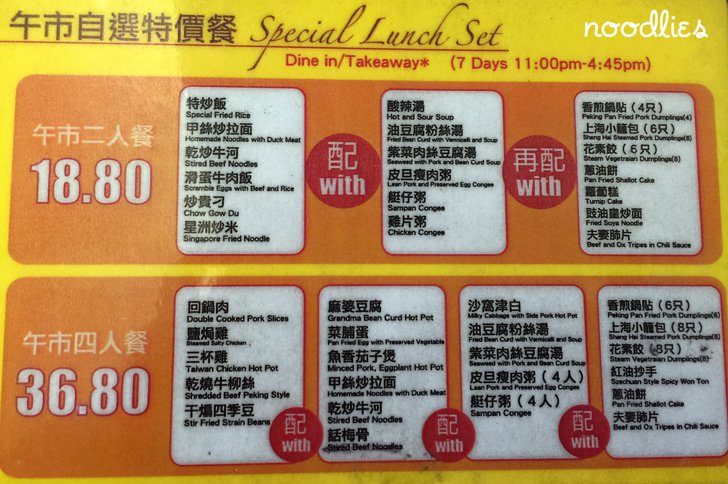 So I order the bargainous $18.80 three-course set lunch menu with standard free bottomless tea. One selection is the stomach filler of rice or noodle dishes, the second is soup or congee and the final is a side snack like fried dumplings or turnip cake. While there's an order on the menu, it call comes pretty much at one time in random order.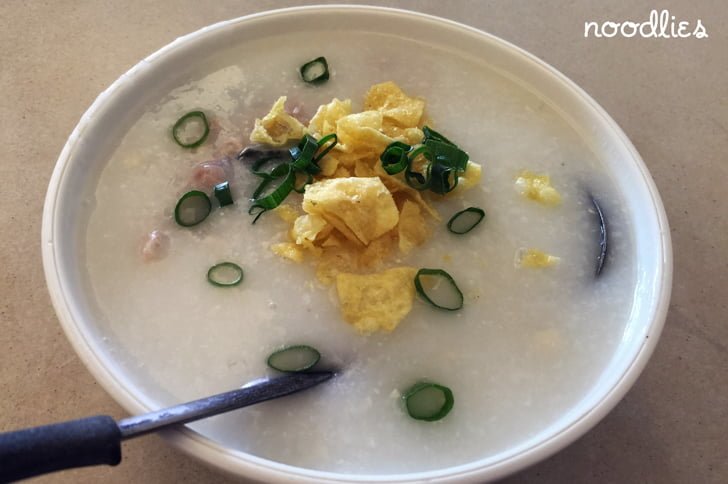 First to the table is lean pork and preserved egg congee. It's a huge serve topped with raw shallots and fried batter. Though frankly most of it is thick congee soup and chunks of pork which wasn't particularly lean. There just wasn't enough preserved egg to give it flavour.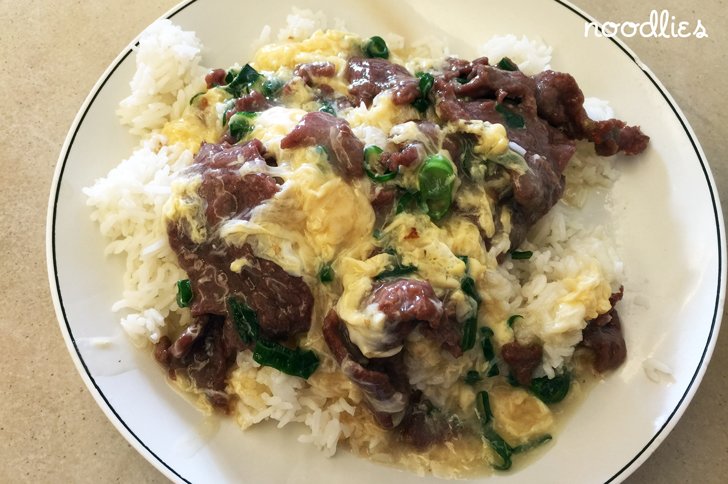 Ok, so the scrambled eggs with beef and rice might look, well, messy (less kind folks might say unappetizing). But it's easily my favourite, and a dish I'd order again. The egg is scrambled but with plenty of gooeyness that smothers the rice and gives everything a soft eggy flavour. The beef didn't have much of a taste to it. But somehow, thanks to the pervasive warm 'scrambled' egg, everything works for me.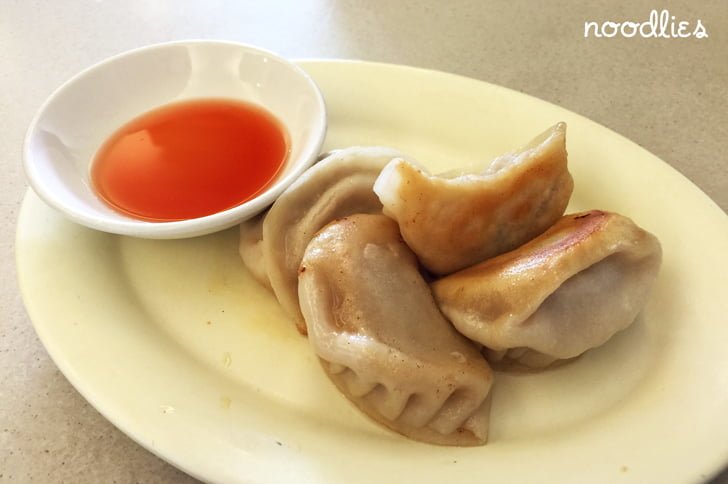 How can you go too much wrong with Peking pan fried pork dumplings? Here the batter is in between, neither soft or crispy, it's so fatty, the oil drips from the batter after each bite. There's just not enough pork filling and whatever there was, lacked taste. When the dumplings already lack taste, dipping in red vinegar made little difference (except to cut the oiliness).
Would I order this set menu again? No (except for the scrambled egg, beef rice – though even that's an acquired taste). In Burwood BBQ's defence, they're a BBQ restaurant, specialising in duck. So, serves me right.
But then again, why put something on the menu that doesn't do your restaurant justice?
Burwood BBQ Restaurant
93 Burwood Road, Burwood NSW
(02) 9715 2038