Inspired by her favourite Eurovision songs, Noodlies, Sydney food blog contributor, Evie Chataway puts a twist on the traditional bucks fizz to celebrate Australia's participation in this year's competition.
Ingredients
1 litre blood orange juice
200g caster sugar
1 tbs glucose syrup
1 tbs gin (optional)
1 bottle of Aussie sparkling wine (we used Janz)
Edible glitter (optional)
Lemon juice (optional)
Chill glasses in the freezer compartment.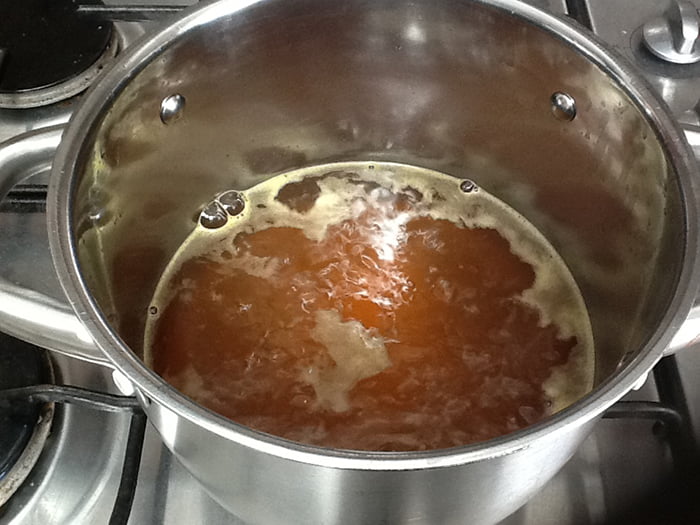 To make the sorbet take half of the juice and add the sugar and glucose to a saucepan.  Bring slowly to the boil, stirring to make sure all the sugar dissolves.  Once this is done set aside to cool before adding the remaining juice and gin (if using the latter).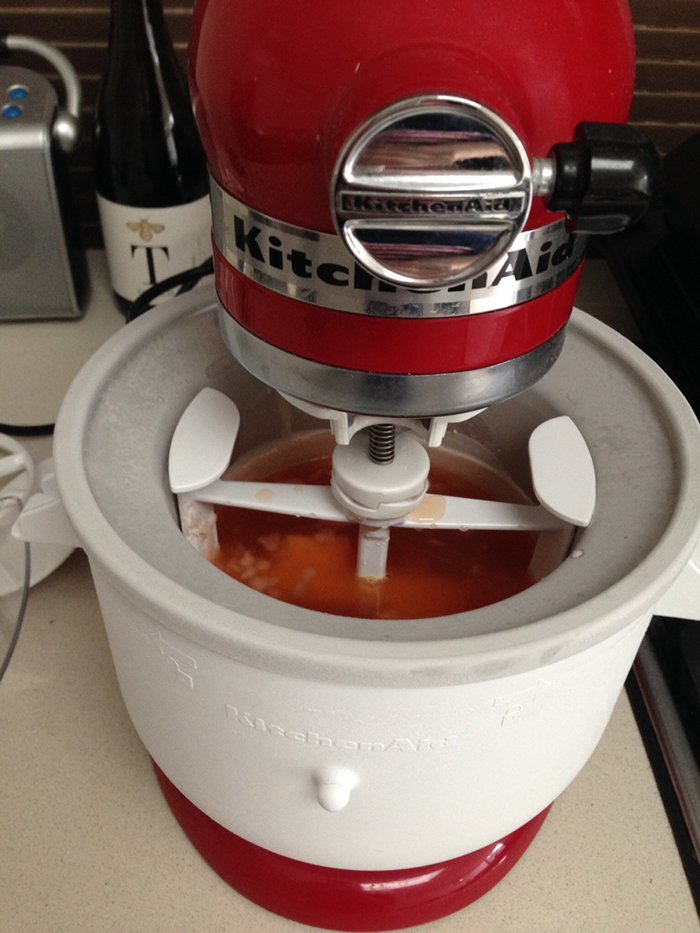 Take the cooled mixture and churn in an ice cream machine according to the instructions.  Freeze for an hour or two until firm.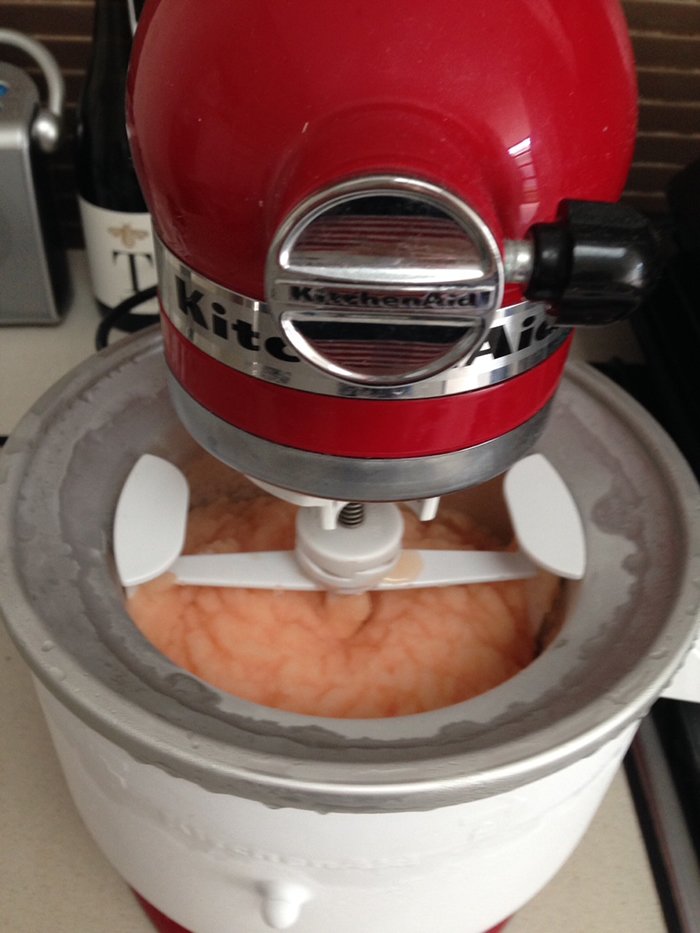 Once frozen, take a melon baller (or spoon) and take a portion of the sorbet.  Add to the bottom of a chilled glass and top up with the sparkling wine.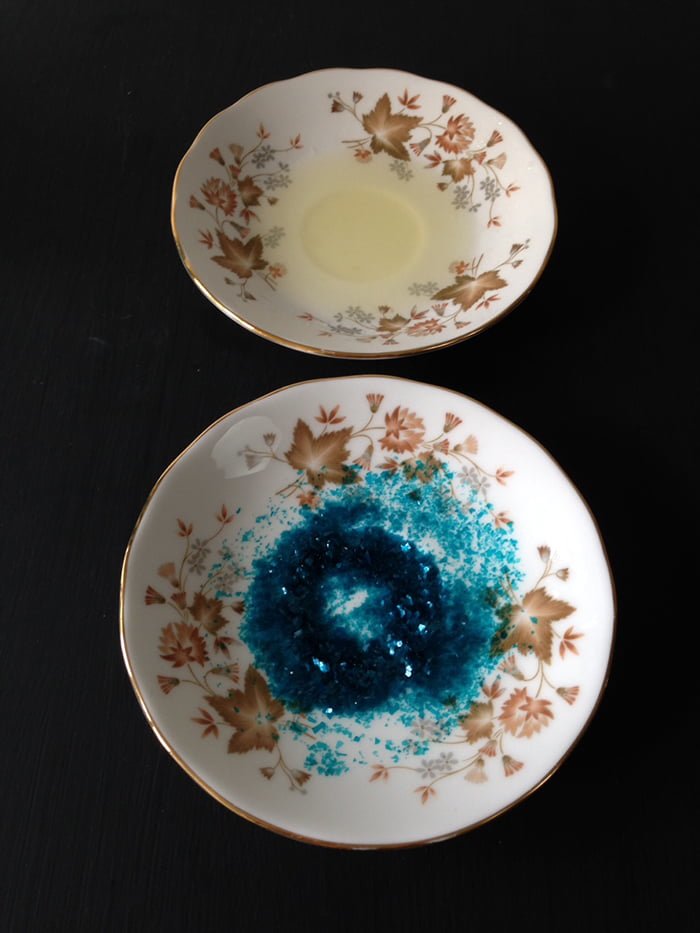 To give it that extra Eurovision glitz I bought some edible glitter.  I put some on a saucer, dipped the rim of the glass in lemon juice and then dipped it into the glitter.  Voila, glittery glass decorations.