Sponsored post.
The cask wine turns 50. It's a celebration!
This Aussie invention has introduced many, including noodlies, Sydney food blog to wine. Happy birthday and many, many happy returns to the cask wine! 
My first wine experience was a celebratory sip of claret from a four litre cask. New migrants from Vietnam with next to nothing in the bank, my father's affordable nightly luxury was a glass of red most evenings. He said it helped digestion, but we all knew it was his personal way of acknowledging we're finally living in the first world. To this day he still enjoys a glass of Debortoli Cabernet Merlot each evening.
And so, during a moment of celebration (I think it may have been my good grades), he allowed me to sip from his glass, a thick and clumsy glass he bought on special from Coles.
Many years later, when I moved out of home, the tradition continued. With my own bachelor pad, my nightly tipple was a glass of chardonnay (it was the 80s) from a slightly more elegant 2 litre cask.
I hadn't realized it then, but it was my way to celebrate success and independence. What a little marvel, white wine I could store in the fridge, affordable (my graduate salary was almost $20,000) and easy to open and pour. What more could a lad ask for?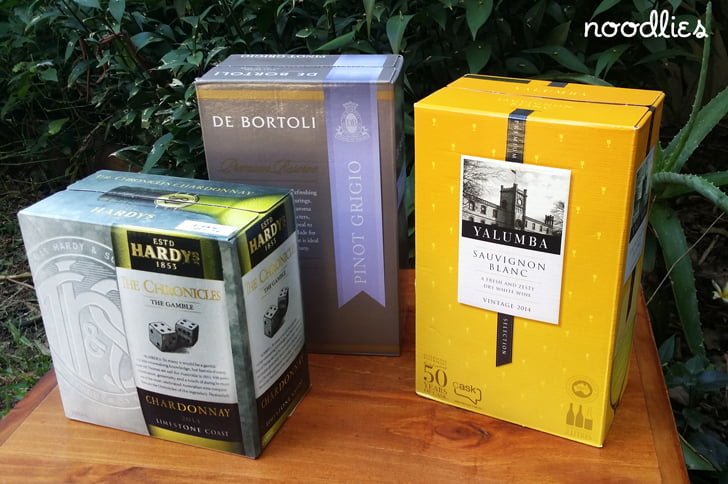 What Dad, I and countless thousands of others didn't know, was that cask wine is an Aussie invention. Thomas Angove patented the first wine cask because he wanted a more convenient way to carry his produce and, in the process, created a new way to package wine that would keep it fresh and conveniently accessible. Fifty years on, his invention (with newer technology) is used not just in Australia, but by wineries around the world, especially Europe and the USA. And, according to the cask wine industry, there are winemakers who specialise in producing wines especially for casks in many Australian wineries.
How poetic. The vehicle that Dad and I chose to represent the success of our new home is, in fact, an Australian invention!
That brilliant philosophy of affordable goodness stays with me today. Noodlies readers know my evangelisation of culturally diverse food that is authentic and great value. How else could I afford to eat out every night?
Living in Cabramatta means I'm spoilt for choice when it comes to great south east Asian food. Everyone knows Cabramatta is home to the largest Vietnamese community in Australia – think fresh and flavoursome; pho, fresh rolls, green mango and lotus root salad, and whole catfish sour soup hot pot. But the area is also home to one of the largest number of Thais, Laotians and Cambodians in Australia – think pad thai, som tum, hu tieu and Lao sausages.
Sometimes we eat out, other times, we rush home with takeaway to catch that night's MKR. If I'm at home and it's been one of those stressful days, a chilled glass of white is only a door fridge away. The use of a multilayer barrier bag means an open cask can stay fresh for up to 6 weeks, ready when I am.
We don't always eat at home each night so for our unplanned lifestyle it makes sense to have a cask in the fridge.
And what cask wine does noodlies recommend with food?
Hardy's The Gamble Chardonnay 2014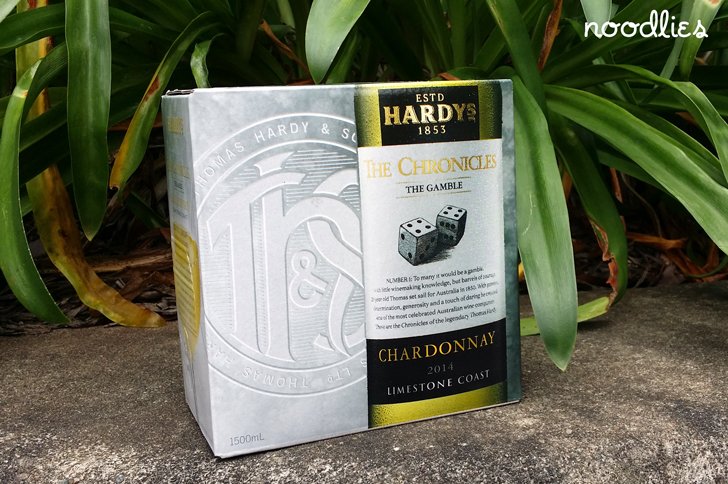 This wine is available in both bottle or this compact and smart cask packaging (above). It's fruity with a crisp edge that would be a nice drop with more lively Asian favourites spicy tok tok or larb, or the sour and sharp flavours of a tom yum (below). It's also great with a hot plate of Pad Thai, Sydney's favourite takeaway according to Good Food, in the Sydney Morning Herald.
Yalumba Sauvignon Blanc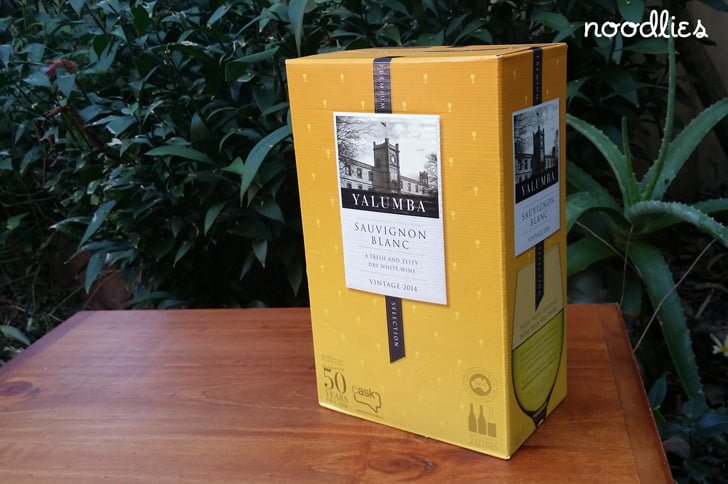 This sauvignon blanc is fresh, with citrus aromas and a zesty acid finish that goes a treat with seafood.  That make it a great glass when enjoying freshly cooked live crab in ginger and garlic over e-fu noodles (below).
De Bortoli: Premium Reserve Pinot Grigio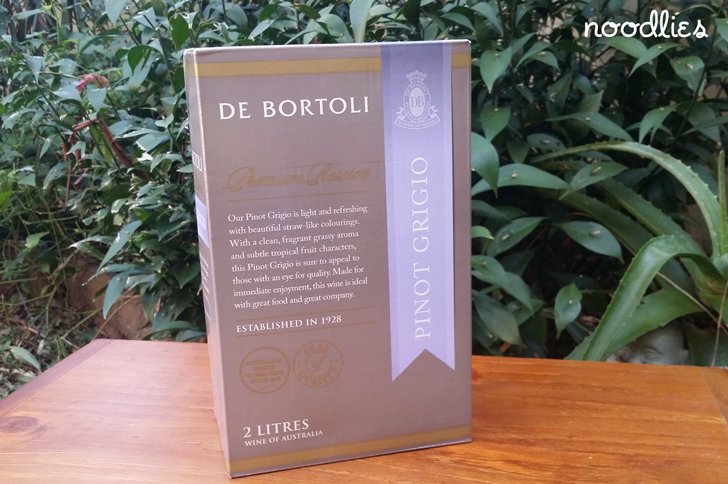 This Pinot Grigio is dry and medium bodied. It has a light refreshing palate with a soft acid edge. Perfect with al dente Chinese pork dumplings (below).
Wine and food matching
Confused? Don't know what wine to have with your food? Check out this helpful wine matching wheel from RJS Craft Winemaking.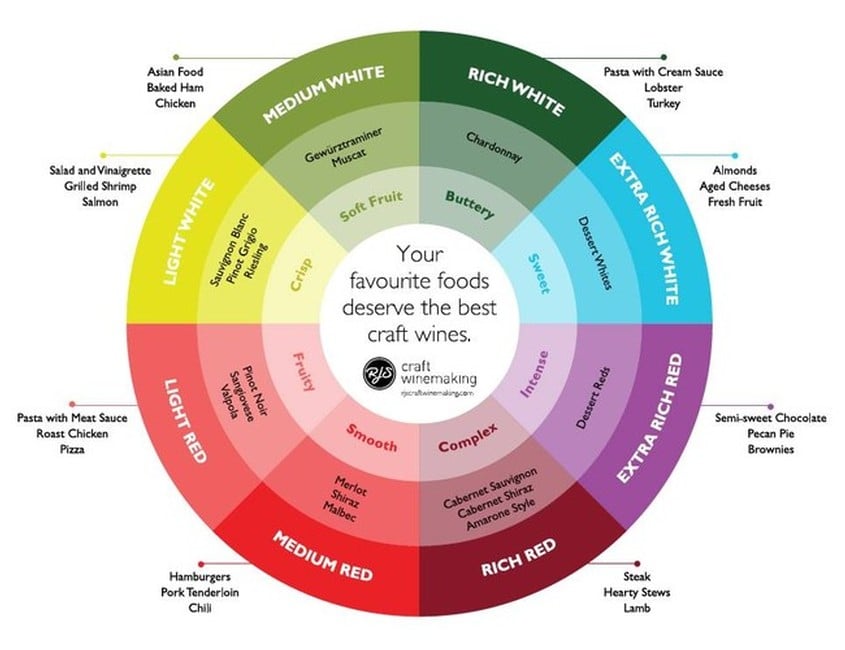 Win fantastic prizes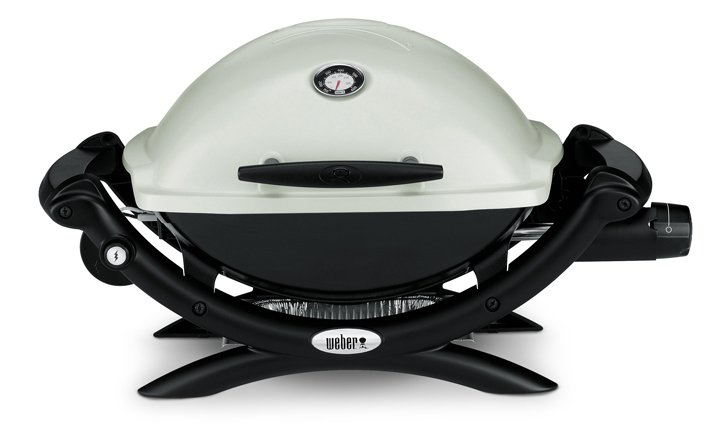 Now it's time to ask for cask! With thanks to the fantastic cask winemakers behind Hardy's The Gamble Chardonay, Yalumba Sauvignon Blanc and De Bortoli Premium Reserve Pinot Grigio, noodlies has some fantastic prizes to give away to really help you raise a glass for a cask!
There are three fantastic prizes to be won:
Baby Q Weber courtesy of Yalumba (above)
Hardy's wine cricket gift pack (below)
De Bortoli retro wine pack consisting of a retro cooler, wine glasses, apron and wine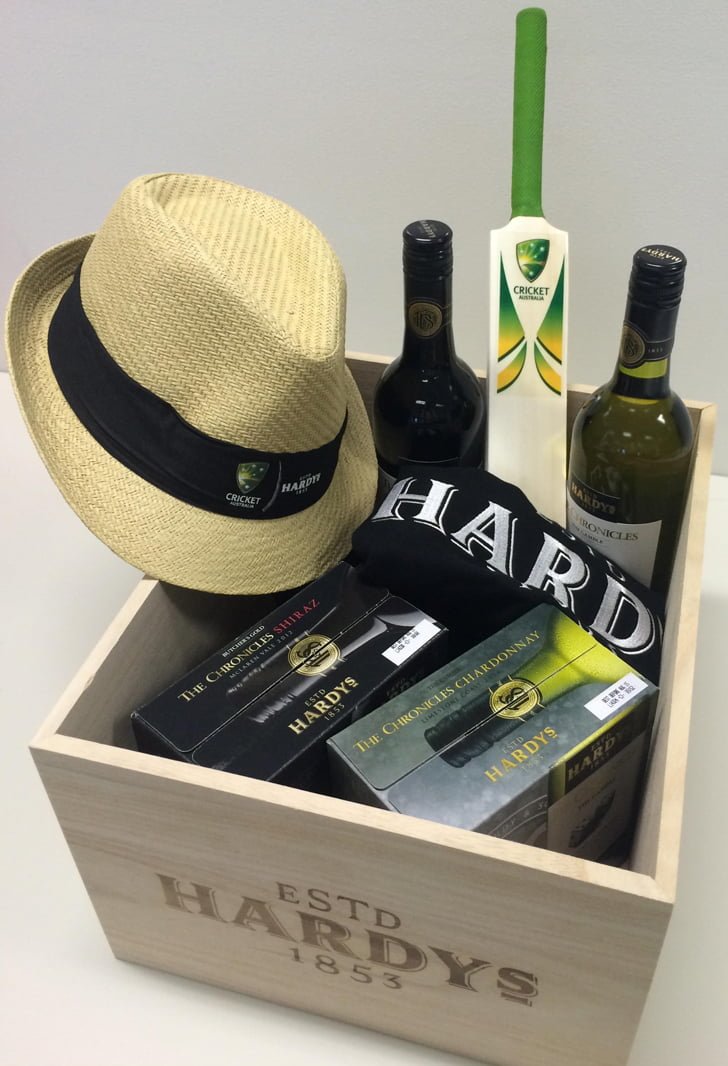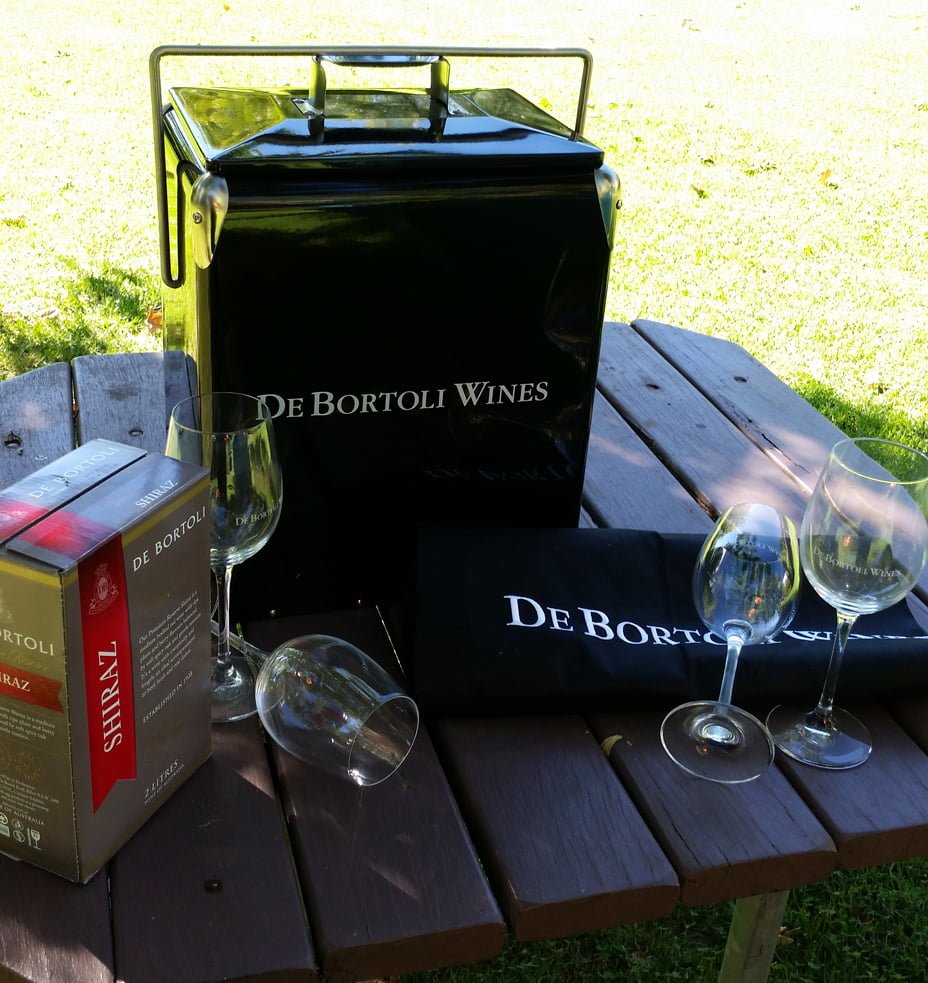 How to enter
Raise your glass to a cask and win one of these great prizes:* Baby Q Weber courtesy of Yalumba (pictured left)* Hardy…

Posted by Noodlies on Wednesday, 1 April 2015
Just head to our noodlies facebook page, find the competition post and tell us your favourite food and cask wine pairing – you can use words or pictures. To enter, you'll need to:
like noodlies facebook page; and
tell us your favourite food and wine pairing
The three most interesting entries will win one of the above prizes each (ie. one winner gets one of the three prizes).
Hurry competition ends Friday 10th April, 5pm.
Winners are grinners!
The competition is now closed. Congrats to our three winners:
A Lui, Gladesville – De Bortoli Retro wine pack
L Reeves, South Penrith – Baby Q Weber, thanks to Yalumba
J Vo, Cabramatta – Hardy's wine cricket gift pack
This post is sponsored by Contagious Agency, noodlies received payment and complimentary cask wines to sample.  All opinions contained in this post are noodlies' own and consistent with noodlies' editorial guidelines as outlined in our code of ethics.