Sponsored post.
A free bottle of wine? Don't mind if I do.
The era of the free lunch might be well and truly over, but that doesn't mean you can't score a free bottle of wine at some of Australia's best restaurants. Here's how…
Scoring a free, quality bottle of wine is a lot simpler than you think.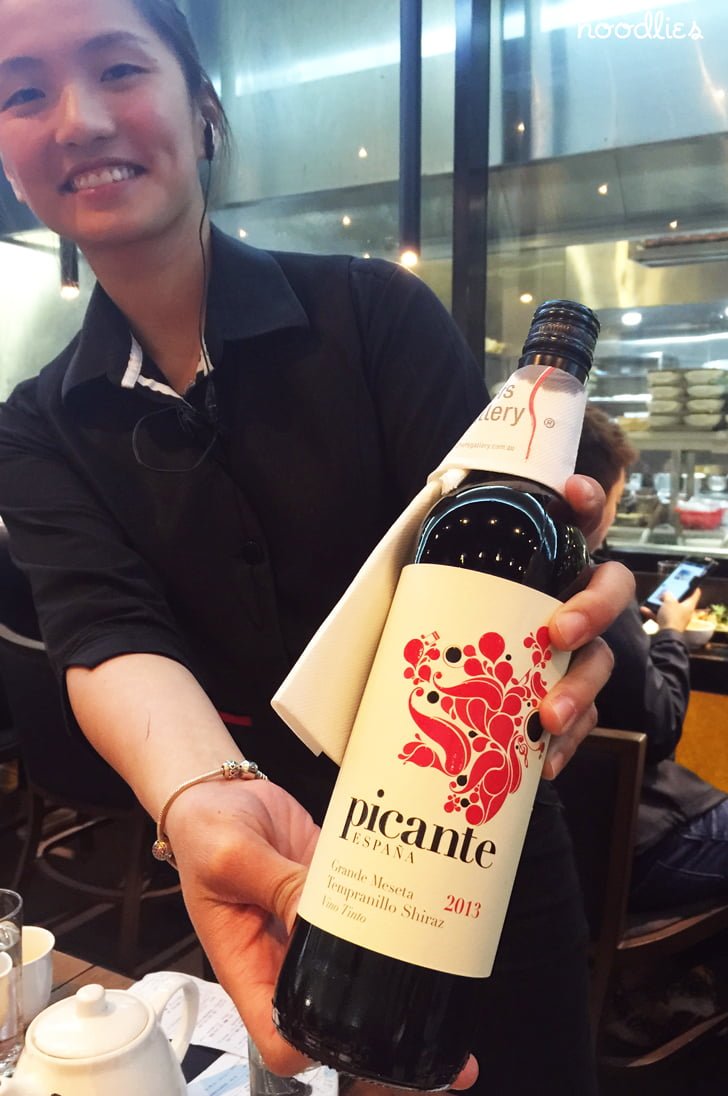 Scoring a free, quality bottle of wine is a lot simpler than you think. Noodlies, Sydney food blog has dined at restaurants where I've been eligible for free wine, but have never realised it. Now I know, I'm shouting it from the roof top!
I switched all my banking and credit cards to Citibank in 2006. It was a simple, rational decision. For someone who travels overseas 2-3 times a year, the free overseas ATM withdrawals alone was well worth the switch. Locally, I had free access to Citibank, Westpac, Bank of Melbourne, St.George and Banks of SA ATMs.
But it's the free Citibank Dining Program which allows members to claim a free bottle of wine at some of Australia's best restaurants that I didn't know about.
Any Citi credit or Visa debit card, carrying a Citi logo, is eligible for the Citibank Dining Program.
If you're a Citibank customer with either a Citi credit or Visa debit card you're already eligible – there's no additional paperwork.
Claiming your wine is as simple as:
Mention you're a Citibank cardholder at partner restaurants.
Choose your free bottle of wine from the Citibank selection.
Pay for your meal with your Citibank card.
The list of participating restaurants is pretty impressive: Sokyo, Sepia, Bentley Restaurant & Bar, Mejico, The Spice Room, MoVida and so many more.
But today, I'm back at an old favourite, Chefs Gallery near Town Hall. We've dined here countless times almost from the day they opened. I love their freshly made dumplings and noodles, the energetic open kitchen and best of all, that convenient location, right near Town Hall. But I never thought to claim my free wine until today.
The prawn and pork dumplings in Shanghainese chilli sauce never disappoints. It's not as spicy as it looks and is well worth a try is you fancy a little more punch than the usual dumplings.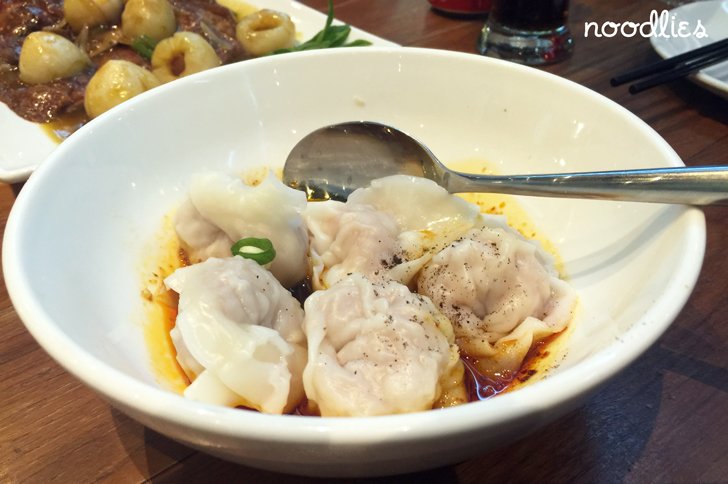 No visit to Chefs Gallery would be complete without those more-ish Macanese style mini burgers. Who knew crispy sweet buns would go so well with pork fillet, pork floss and a sweet chilli mayo dressing?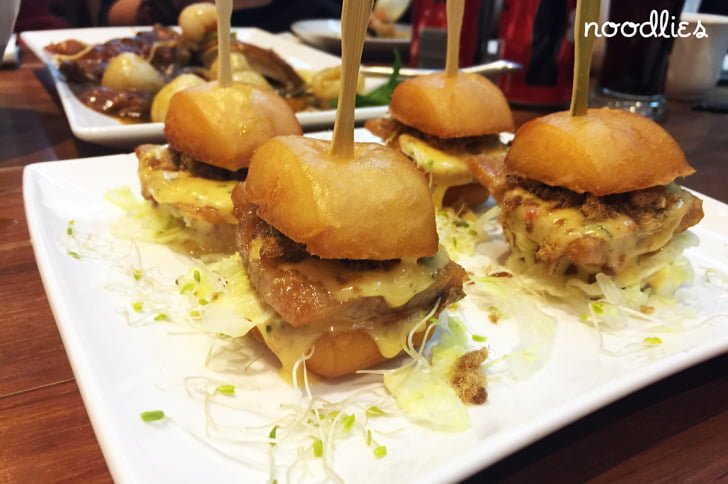 On every visit we order the duck and lychees; deboned roast duck with lychees covered in a glistening mint and plum sauce.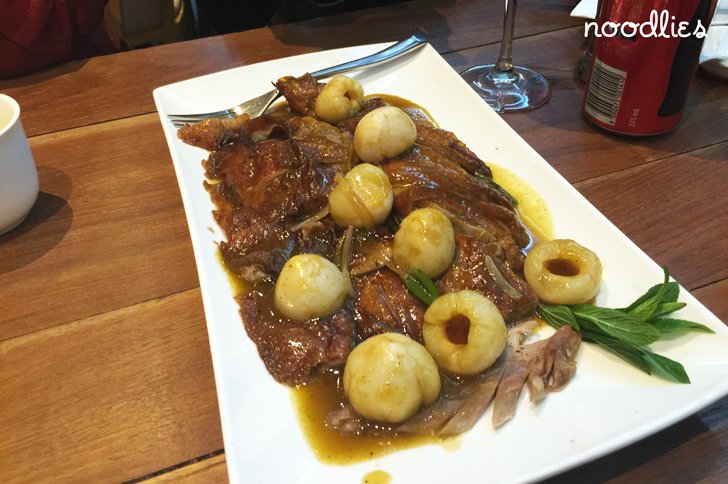 The crispy pork belly and barramundi pieces is a surf and turf of sorts. Here you wrap in fresh basil, mint leaves and dip in a gula melaka sauce flavoured with cinnamon and mandarin peel.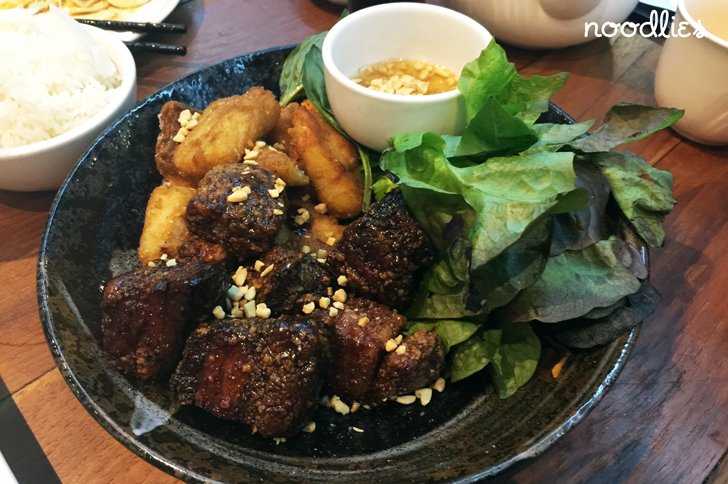 To cut the meatiness, order a serving of water spinach lightly stir-fried in garlic. It's amazing how a simple vegetable dish clears the palate, making you ready for more.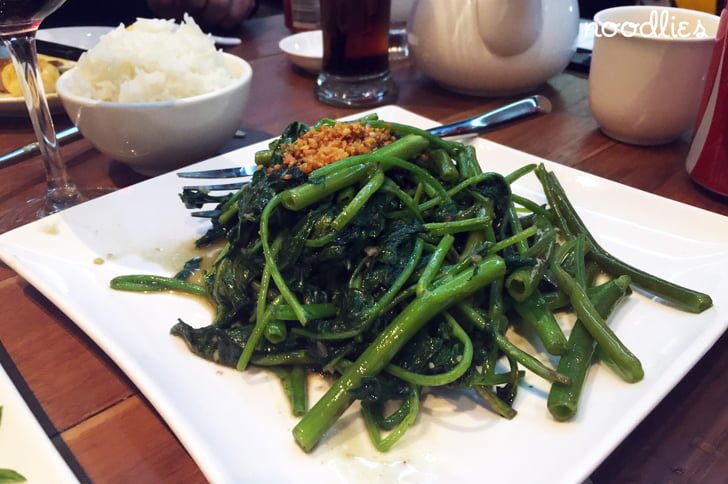 Zha jiang noodles is another specialty at Chefs Gallery; handmade noodles, pork mince sauce, with sliced cucumber and carrots. Mix it up really well for best taste.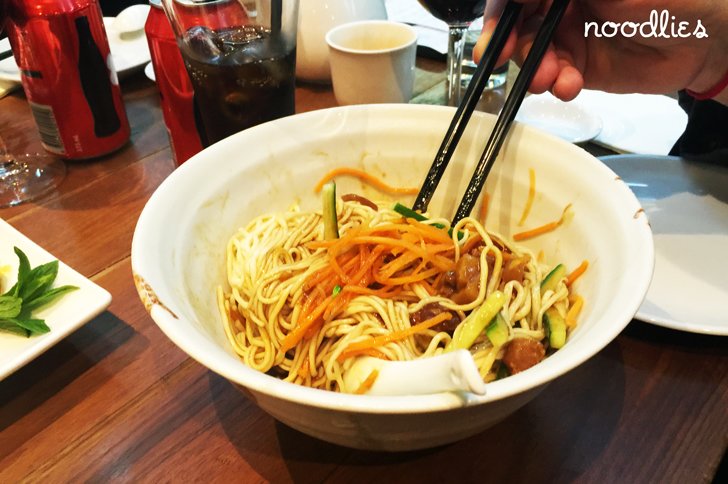 From day one, Chefs Gallery's desserts have made a splash – the piggy buns in particular, have taken social media by storm. With the edible farm, they dial it up another fantastical notch. The whole farm yard, complete with piggy buns, marshmallow ghosts, biscuit houses, and mango and strawberry hills are all edible.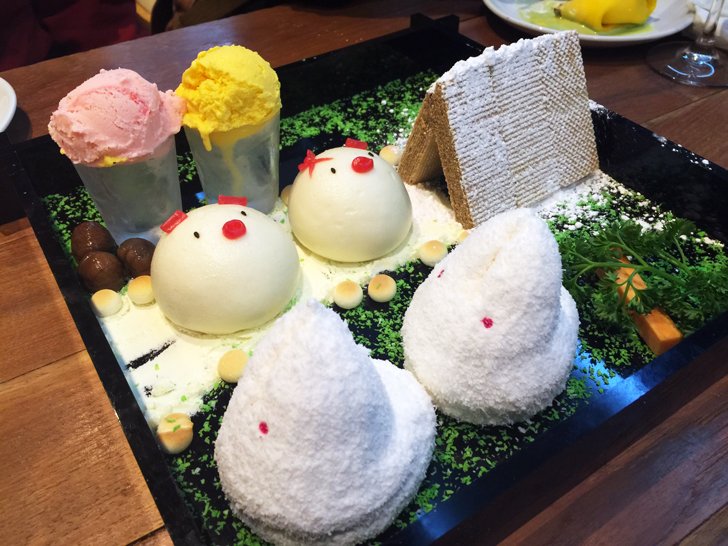 No less spectacular is a twist on a yum cha favourite. The mango pancakes here have the same soft, bright yellow pastry and comes with uber creamy and fragrant mango and green tea ice cream.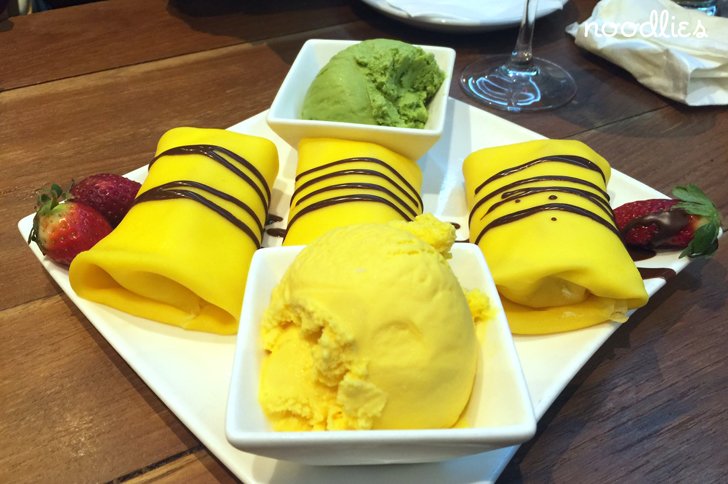 Oh, and our Citibank Dining Program wine? A red red or white was available. We chose a shiraz – Picante Gran Meseta Tempranillo, Rioja, Spain, 2013. Gourmet Traveller Top 200 European Wines. This wine is made predominantly of tempranillo blended with shiraz to provide intensity, structure and length with a mild palate weight and supple texture.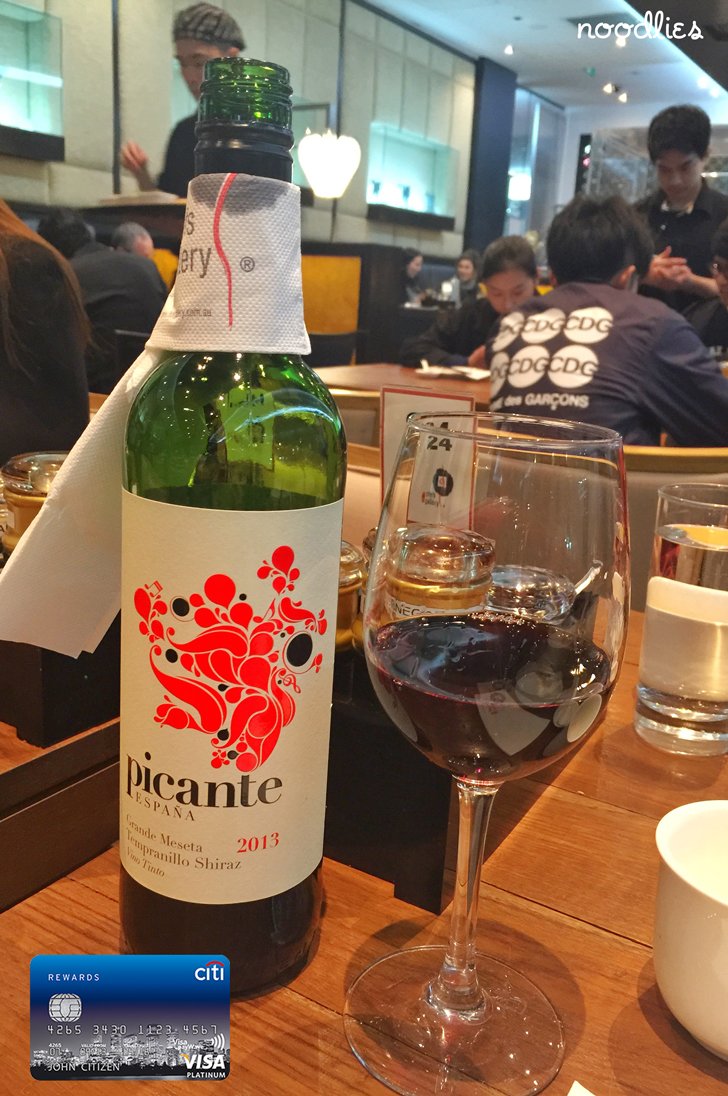 What could be better than feasting at some of Australia's best restaurants? Savouring the experience with a complimentary bottle of quality wine. As a Citibank customer for almost a decade, I'm kicking myself, that this is the first time I've taken advantage of the Citibank Dining Program.
It won't be my last. Thanks, Citibank.
Chefs Gallery
Shop 12, Regent Place (entry via Bathurst St), 501 George St, Sydney
(02) 9267 8877
This post is sponsored by Citibank.  All opinions contained in this post are noodlies' own and consistent with noodlies' editorial guidelines as outlined in our code of ethics.