Putting the Patissier through its paces.
Keren, Noodlies, Sydney food blog contributor takes a look at the newest Magimix.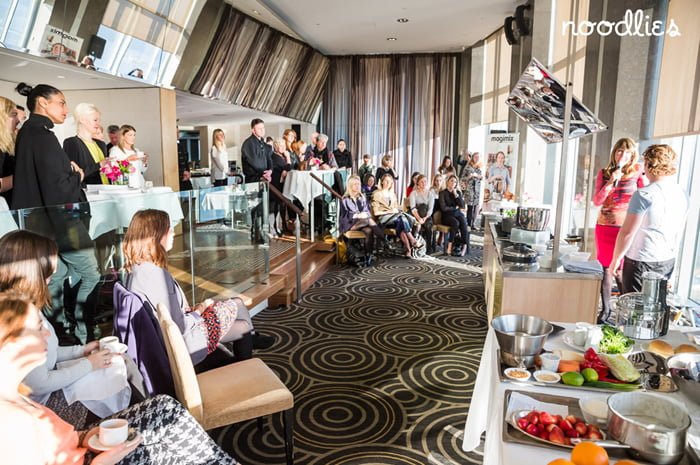 At the recent Sydney launch of Magimix's Patissier Multifunction, chef Adrian Richardson put this "shiny toy" to work, with assistance from his sous-chef and with expert commentary by Maeve O'Mara. Despite a backdrop of Sydney and its harbour from 36 floors up, the audience's attention didn't wander as "the object of all desire" (as the marketers call it) mixed, kneaded, whipped, sliced and diced.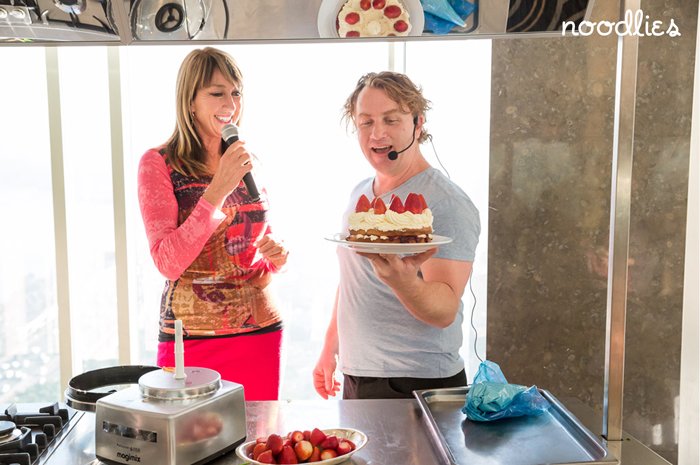 A few years ago when I worked for an outfit which had a lunchtime-only restaurant, we lucky staff from other departments who were interested enough to stay back after work enjoyed some cookery lessons as the restaurant chefs showed us some of their favourite recipes. Inspired by what their sturdy commercial food processors could do, I bought myself a Magimix, the closest domestic appliance I could find to these. The Patissier Multifunction is a step up on my model: among all its bits and pieces it has a large stainless steel basin and attachments capable of beating 12 egg whites or mixing up a dough for a 1.6 kg loaf of bread.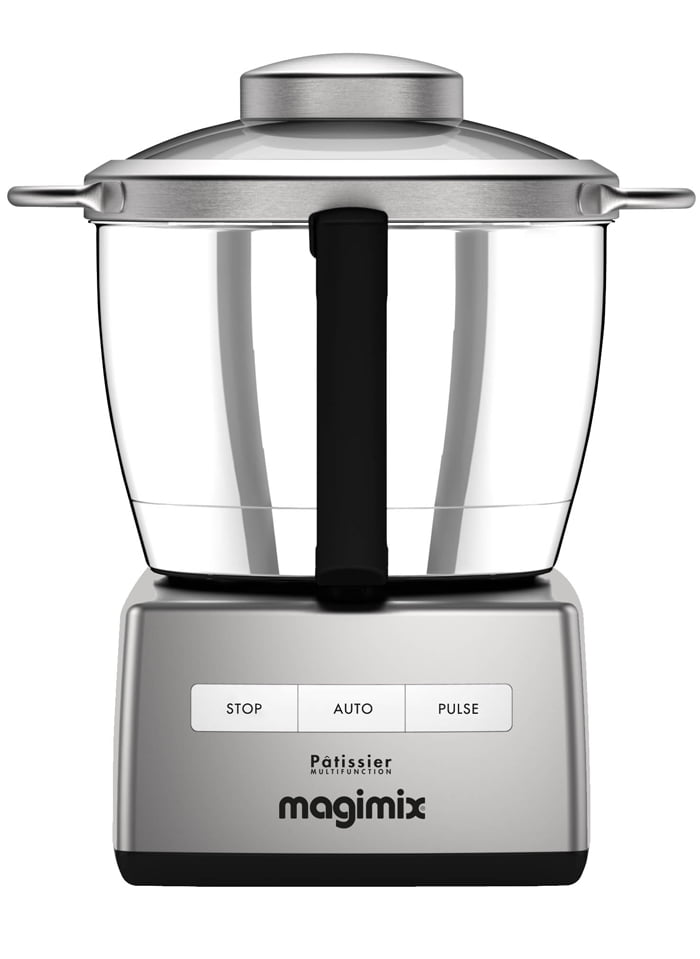 With the aid of this machine, in less than an hour, Adrian Richardson made a fresh pasta dough, and then created a heart-stopping bacon /cream/egg sauce to go with pasta. Using one of the Patissier Multifunction's smaller bowls, he created an Asian-style pesto with coriander. Next up was a crunchy coleslaw, followed by a sponge cake (click for recipe) batter – of course, the finished product on display had been baked earlier. The machine then transformed into a juicer, to squeeze fresh oranges and juice all manner of healthy fruit and veg (which ended up as not-so-healthy cocktails).
No takers for the cocktails before 9AM, but plenty of interest in the Patissier Multifunction, which will retail for $1199, and has a 30 year guarantee on its motor.
Keren attended the Sydney launch of Magimix's Patissier Multifunction as a guest of Magimix (photos supplied).