A new Thai Sensation?
Noodlies, Sydney food blog review's a new Thai in Cabramatta
The dictionary definition of sensation is "a mental feeling, especially a state of excited feeling", so does Thai Sensation, a new-ish eatery in the No 1 Shopping Centre, Cabramatta, live up to that aspirational name?
Well, it's not an aesthetic sensation: beige floor tiles, piercing neons and unevenly painted Buddhist yellow walls plastered with picture menus and photos of tropical fish. But that's not necessarily a bad thing, noodlies has has many a magical meal from more humble and garish places than this.
What's mildly sensational is the sheer number of dishes on the menu at an an eatery with seven tables. Everywhere you look it's a mosaic of picture menus, all your Thai favourites are there, fish cake, tom yum, curry puffs and much, much more. While most have English names, cast a keen eye and you'll find some delicious looking dishes that are only written in Thai, for some reason these choices are clustered above pictures of lurid tropical fish.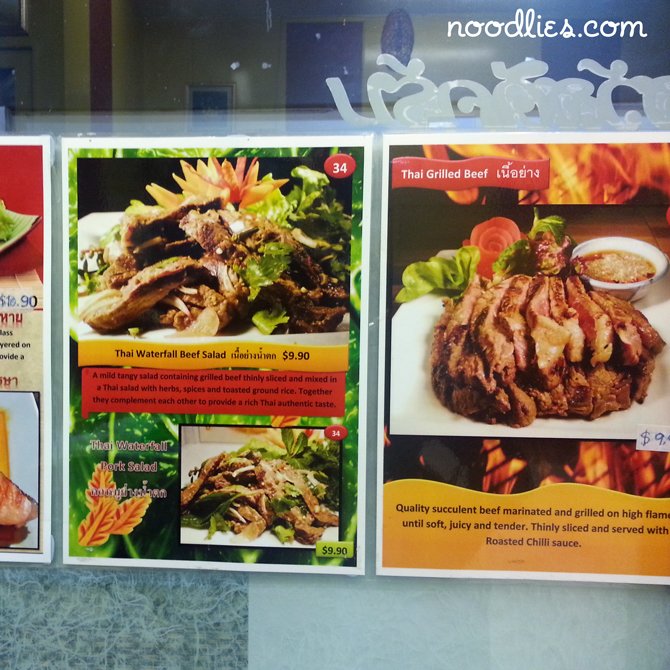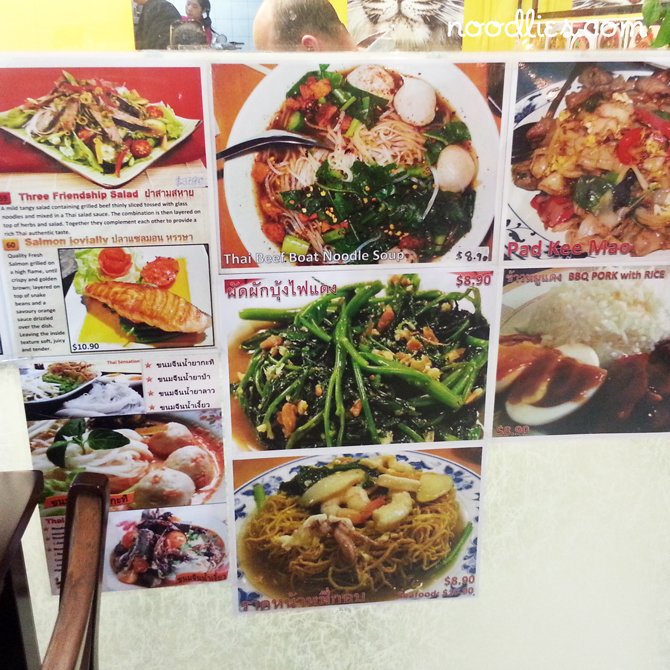 This Sunday lunch time Thai Sensation fills up quickly, by the time we leave the restaurant is full, apart from us all the punters are Thai. Chilli basil beef is a homely presentation on a brilliantly white plate – a nice contrast with gravy rich dish, there's a fair shake of the fish sauce bottle for good depth, it's meant to be medium chilli heat, but there's a fair punch.
Pad prik king moo is often described as stir fry pork and vegetables, that description doesn't tell you it's fried in a red curry paste, so it's a murkier, deeper flavour. It's a stand out; simple, humble home-style that gets everything just right. Though be warned, it's also fairly spicy for medium.
The som tum is a generous serve with obviously fresh ingredients, but this is a timid execution, not enough fish sauce, sweetness or sourness – in no man's land it leaves the taste buds searching for more. The paw paw (papaya) is shredded much thicker than I'm used to – making it less like a 'salad'.
Thai Sensation is honest home-style food that's great value – our meal, including two generous serves of steamed rice comes to $32. Service is friendly, fast and it's a better atmosphere than the noisy, frantic food court immediately outside. The food is good, though their som tum is neither here or there.
It'd be over-reaching to call it a sensation.
Thai Sensation
No 1 Shopping Centre
Shop 24, 11/47 Park Road, Cabramatta
(immediately left of the entrance closest to Hughes st)