What?! The shops don't open until late morning?
Noodlies, Sydney food blog has an exciting healthy tip!
By Thang Ngo
So you're in Hong Kong, excited and ready to shop-til-you-drop only to discover most shops don't open until 10am. If you're staying in Kowloon on the mainland side, chances are you've been up and down Nathan Road, done the 1km stretch of Temple Street Market, gone through the Jade Market in Yau Ma Tei and the Ladies Market in Mongkok…
But those markets aren't open early mornings either.
Really close to these markets are local markets where locals shop for daily supplies; from food to clothing. Reclamation Street Market is parallel to Temple street and is busy by 8am (see video).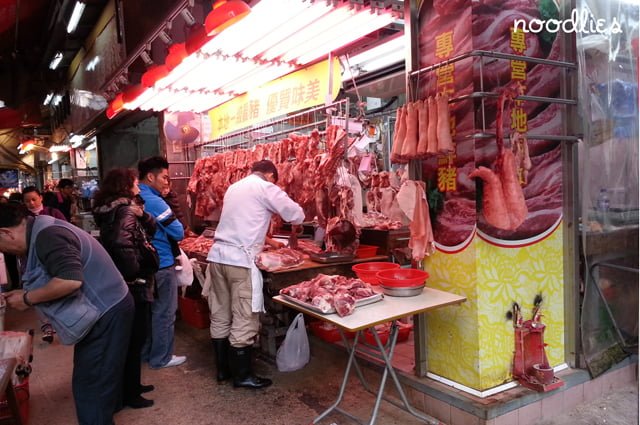 Locals queue up to buy their meat, cut to order. You'll hear the chop-chop of of meat cleavers and witness the vivid, lively and noisy spectacle.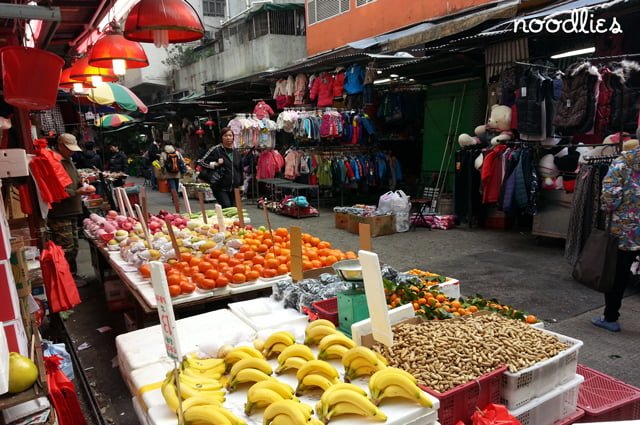 Even though the Yau Ma Tei Fruit Market is nearby, people still come here to buy daily supplies of fruit, and you'll see a bewildering, colourful and very proudly displayed range. Travelling can be a heady cocktail of fast food, street food and fine food – why not get your daily requirement of fresh fruit at these markets?
These markets also sell cheap underwear, socks – they won't last and you won' t see them on the catwalk, but they are perfect for those emergencies. Oh, and handkerchiefs, hand and face towels are also great for the humid climate.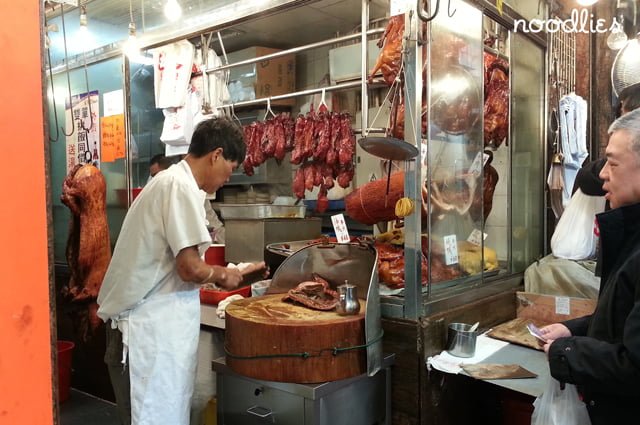 Though if you're keen for bbq duck, chicken or pork – the local sellers will be more than happy to oblige. Watch and you'll see they pour the duck sauce into a container you can use as dipping sauce!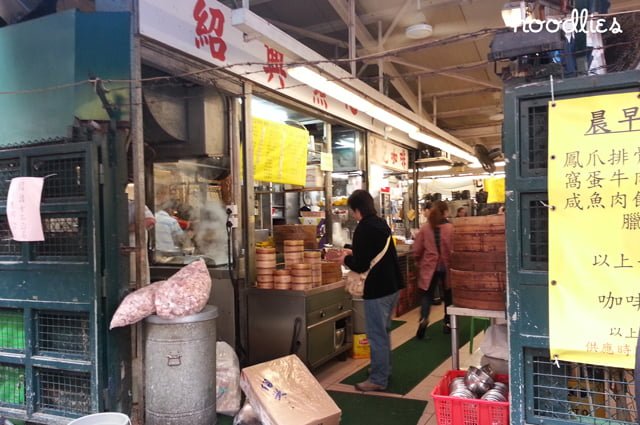 And if you want a quick snack, there's a small, clean food court selling yum cha, noodles and other fast, satisfying snacks.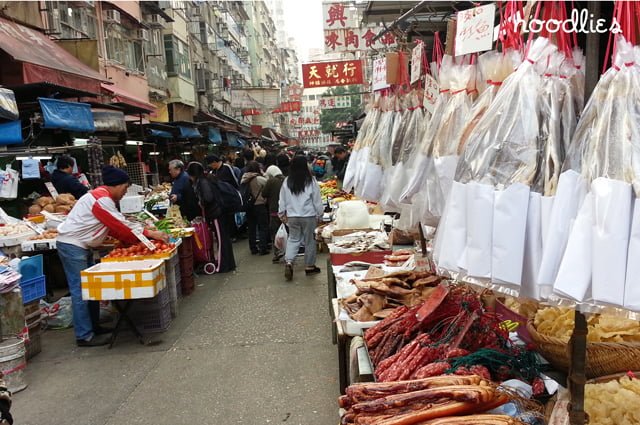 Markets like Reclamation Street are a great way to get a small glimpse into how locals shop, you'll get to mingle with them (not many tourists here) and you can pick up a few bargains as well as improve your fruit intake!
Reclamation Street Market is between Nanking and Kansu streets.
This exciting noodlies, Sydney food blog experience is thanks to the lovely folks at Cathay Pacific.