To steak or not to steak?
Breakfast at Step-A-Side Diner is now a weekly tradition for noodlies, Sydney food blog after Thien's (Hard PT) exhausting but exhilarating personal training session.  I probably shouldn't tell my trainer but I'm addicted to Step-A-Side Diner's three eggs omelette with bacon and chorizo (you get salad with it, so it must be ok).  Fluffy and light omelettes are my pet hate.  Owner, George's eggs are anything but, I love the thin savoury outer and generous, chunky bacon and chorizo filling – no sitting on the fence here, this is high impact protein (surely good after hard training?).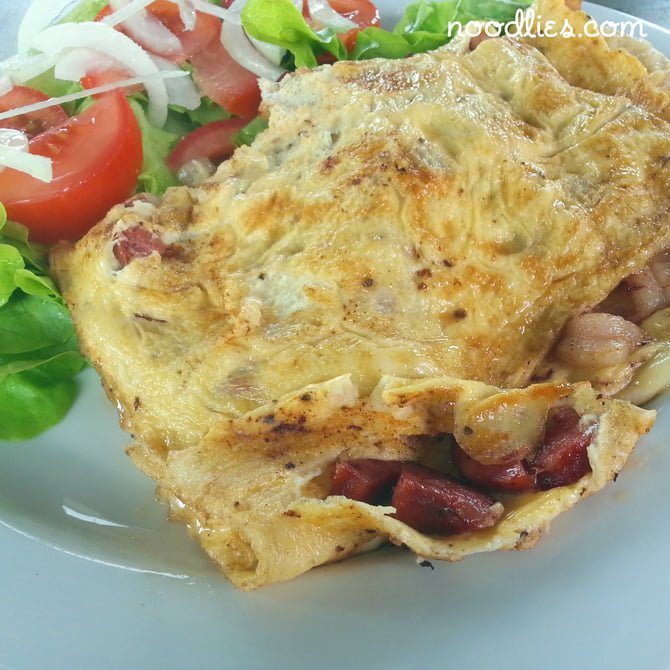 While chomping on omelette, George confided with us he's thinking of introducing a new dish, tomahawk steak: 1.5kg chunk of in-your-face beef.  It could hurt in so many ways, as a weapon or tough mudder for your digestive system.  Lifting the thing was hard enough, though strangely satisfying…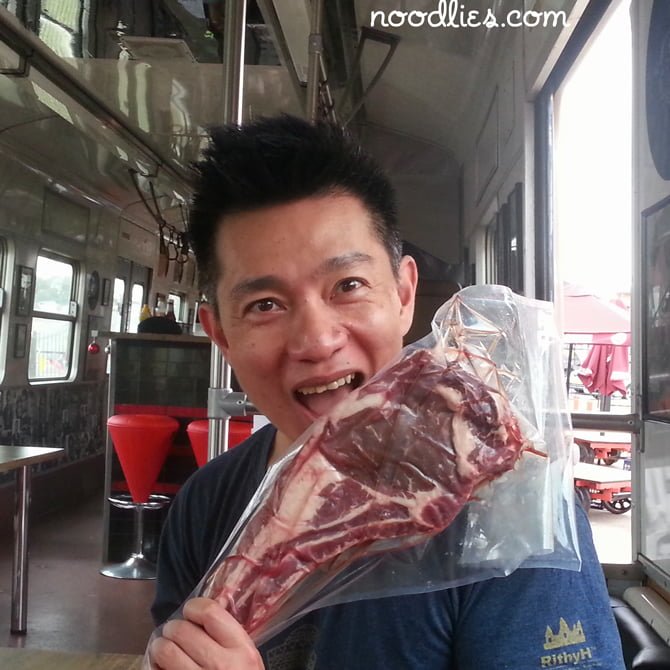 Tomahawk Steak for Step-A-Side Diner: yes or no? Have your say…
Dear readers, after picking yourself off the ground at the size of the thing, do you think George should add tomahawk steak to Step-A-Side Diner's menu?  We'd be interested to know.
A simple "yes" or "no" in the comments section would be great!
Step-A-Side Diner
Cnr Hume Highway and Cabramatta Road, Cabramatta (enter via Cabramatta Road)
0449 977 648
www.facebook.com/stepasidediner