Noodlies, Sydney food blog tests some Sydney urban food myths
Good yum cha can only be found in Chinatown, Cabramatta is all about Vietnamese food and good restaurants in this suburb are all on the busy western side.  Each week, Iron Chef goes about quietly (or rather noisily) smashing those myths – this Saturday afternoon, the Chinese restaurant is buzzing with locals enjoying yum cha lunch.
The eastern side of Cabramatta is often neglected by visitors but locals know the best kept secrets in town including Heng's (Cambodian/Asian) grocery, Battambang Cambodian restaurant and Iron Chef restaurant in the Stardust Hotel.  Once upon a time, when Cabramatta was riddled with crime, the eastern, and some would say the neglected side of town, bore the brunt of the problems.  But in the early 2000's, the local community fought back, today, Cabramatta is clean, the tourists are coming and the place is a hailed as a bustling and colourful example of multicultural success.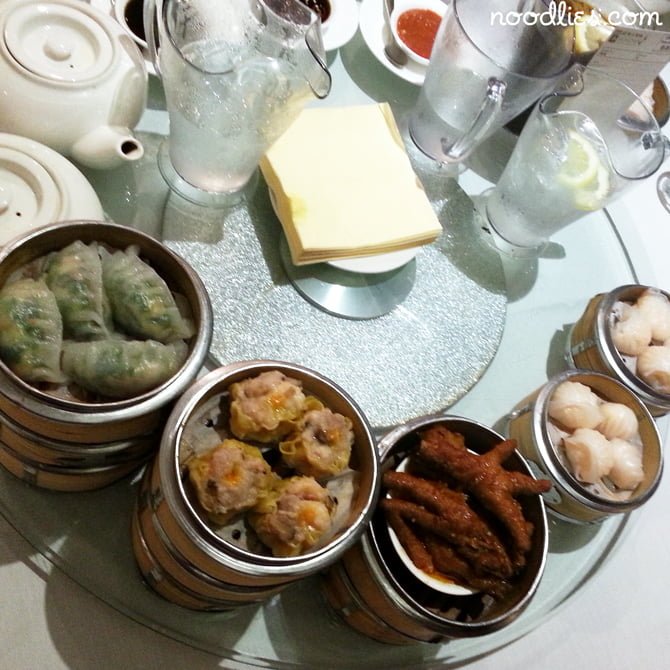 Wasamedia invited a group of food bloggers including noodlies, Sydney food blog to taste Iron Chef.  We tasted all the yum cha standards, ha cau, sieu mai, rice noodles, and even chicken feet.  The steamers arrive quickly, pipping hot morsels of tasty treats made for the Chinese clientele, it's obvious from the minute you walk in the food is authentic; sieu mai has a generous amount of meat and firm texture, the steamed dumpling's shell is opaque, teasing you with the dark green content inside.  We, food bloggers, rush in – plenty of audible gasps and "awws" are heard.
At night, Iron Chef  is best known for Peking Duck that indulgent dish that looks uber-pretty.  On Monday and Wednesdays they have specials on the duck and the place is packed.  Want to know more?  Check out the video below of the mouth-watering duck being served up during a past noodlies visit.  Today, there's no duck, but we have suckling duck pancake instead, crunchy, crispy skin, soft pork flesh, cucumber strips drizzled with light hoi sin sauce and wrapped in thin pancake.
The prawn and avocado 'wedge' (that's what I call it anyway) is a gourmet innovation.  Our waitress hollers "prawn no pork" as she drops the plate at our table – mindful some in or group don't eat red meat.  I'm guessing the intention is to balance that seafood saltiness with buttery and mushy avocado flesh. I see the intention, I'm not convinced of it's impact.  See my live video below and judge for yourself.
The wedge is a minor red-herring in an otherwise entirely successful Cabramatta icon. The locals have discovered it, I reckon, it's time the rest of Sydney also finds out.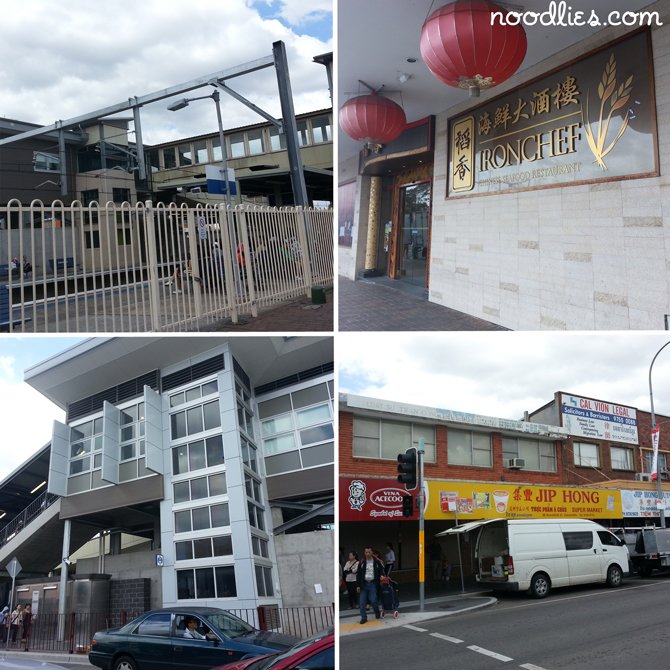 This noodlies, Sydney food blog experience was courtesy of Iron Chef and Wasamedia.
Iron Chef
84 Broomfield St, Cabramatta
(02) 9723 6228