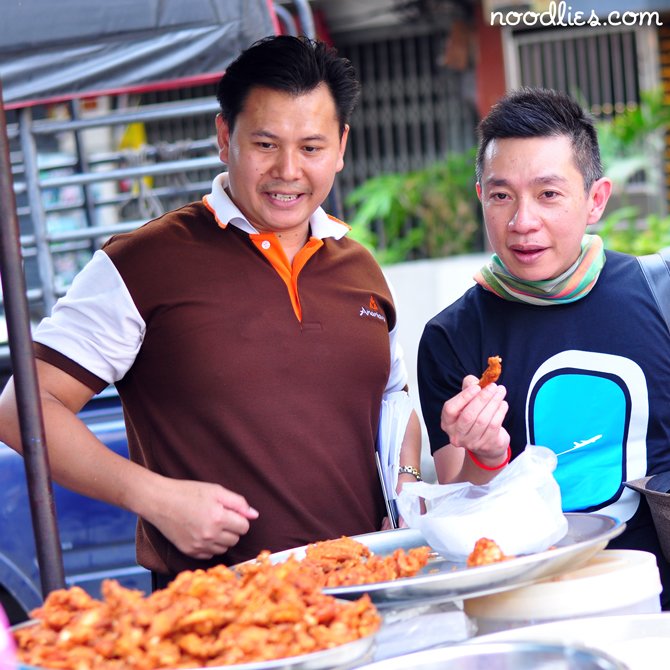 Streetwise Guru, Chet and Thang, noodlies (l-r)
I've been to Bangkok at least 10 times over the years. And yes, most times noodlies, Sydney food and travel blog goes to Wat Po, Grand Palace, Patpong night market and the other popular tourist places… they are fun and beautiful.  But Streetwise Guru Tour is something different; it's a new walking tour that aims to give a glimpse into the Bangkok not usually seen by visitors.  Streetwise Guru Tour is an initiative by the Anantara Bangkok Riverside Resort & Spa and the Streetwise Guru is Chet, their Chief Concierge.
Streetwise Guru Tour is a pretty comprehensive tour of Bangkok and takes in cultural sights, markets and of course, my favourite – street food.  I'm always seeing delicious street food but am not sure what it is or how to eat it.  On the Tour, you can stop Chet and he'll explain and even buy the food for you.  Our half day tour starts at 8.30am at Anantara Bangkok Riverside Resort & Spa, where we take a boat across the river to Sathorn.
See highlights from the tour in the noodlies featured video above, particularly interesting is making offering at a local temple and the amazingly frantic fish feeding experience, that, you have to see.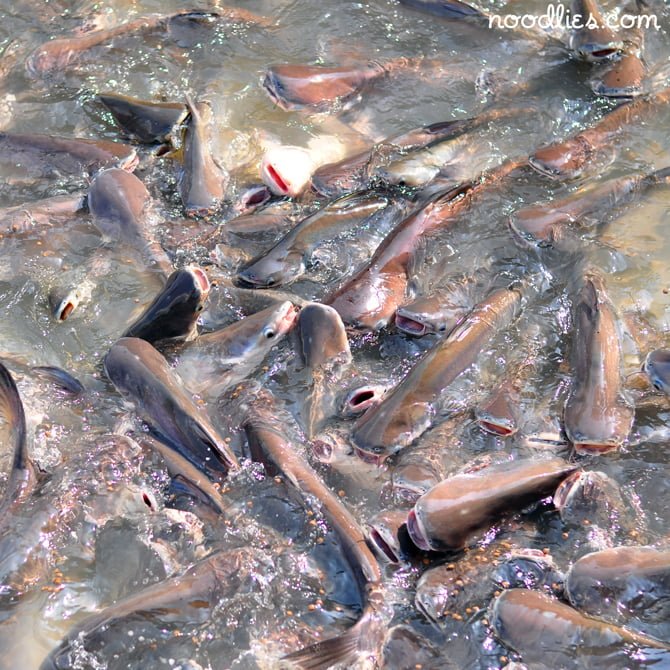 Fish feeding: it's wild! (see featured video)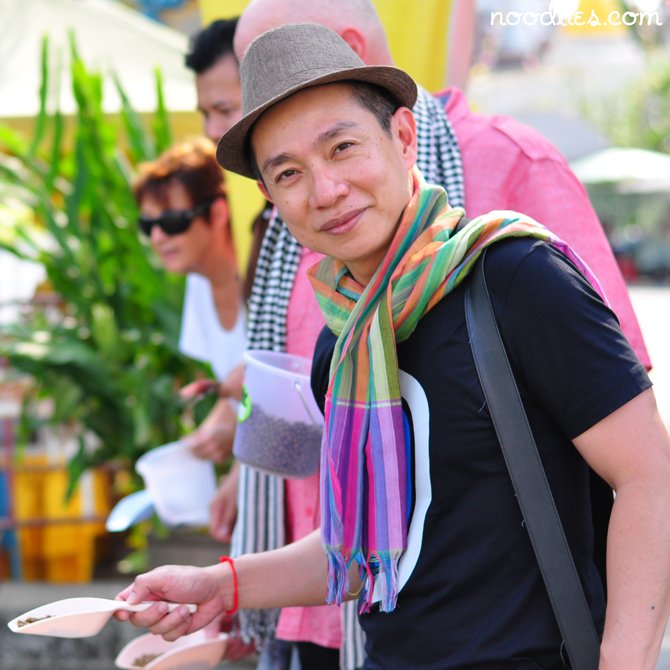 Thang, noodlies feeding the fish
Streetwise Guru Tour
local temple
feeding the fish
flower market
fruit market
materials market (Indian town)
Chinatown market
lunch at local eatery
Of course, there's plenty of street food and drinks along the way…
Check out all the food highlights from the Streetwise Guru Tour in the video and photos below.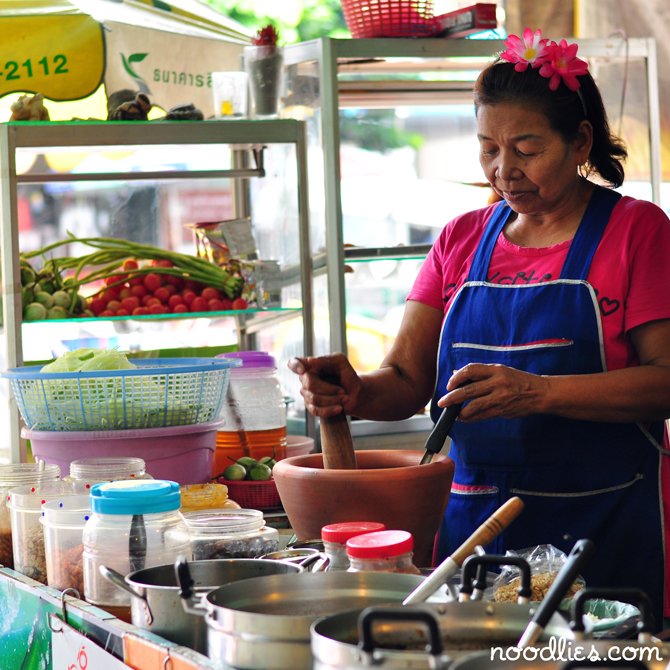 Street food: making som tum, Bangkok

Street food: fried chicken to have with sticky rice, soooo tasty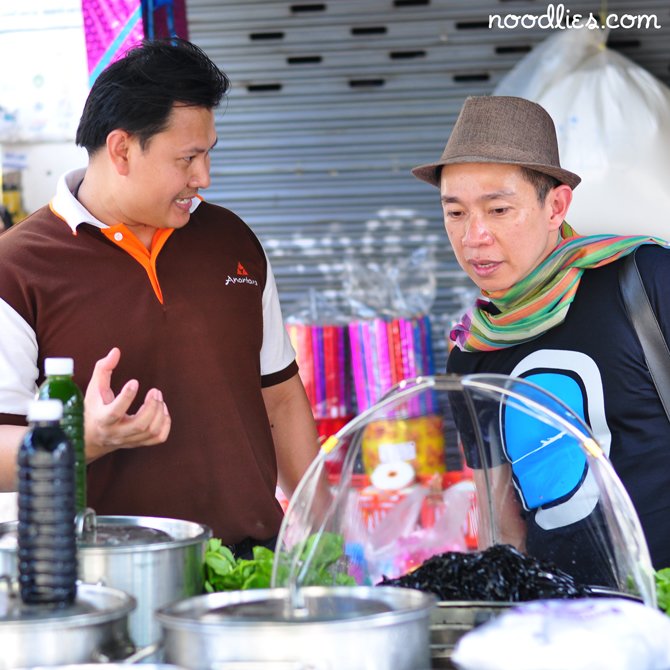 Street food: discussion about fresh pennywort juice – it's very cooling apparently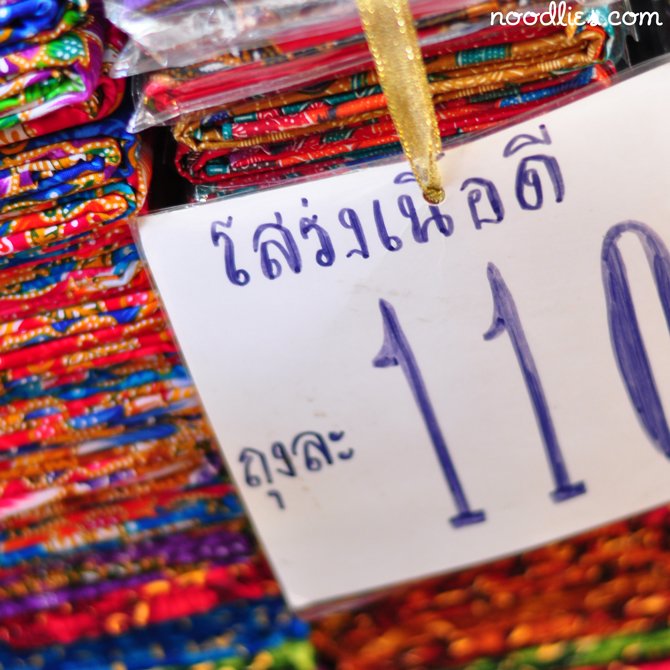 Materials market: I bought up big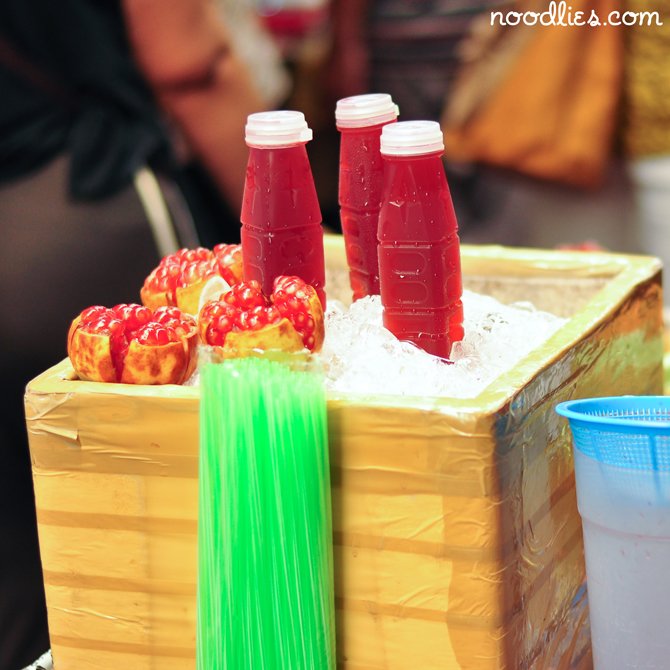 Thirsty? Fresh pomegranate juice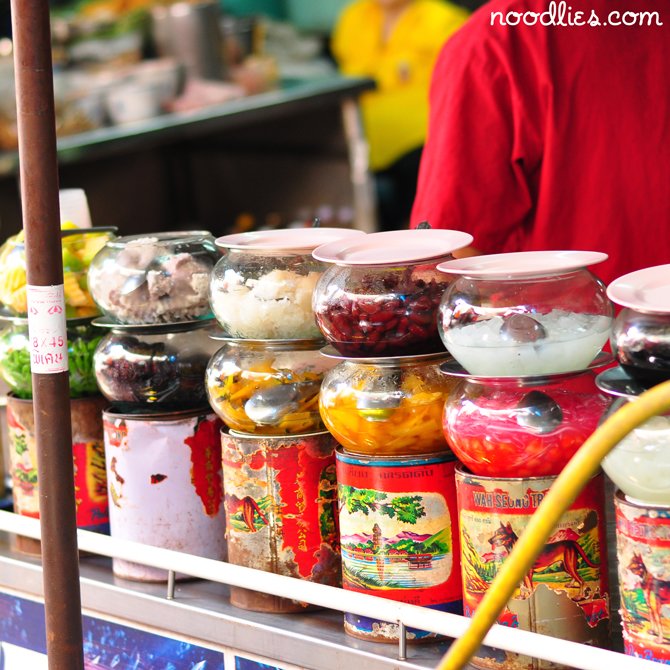 Street food desserts!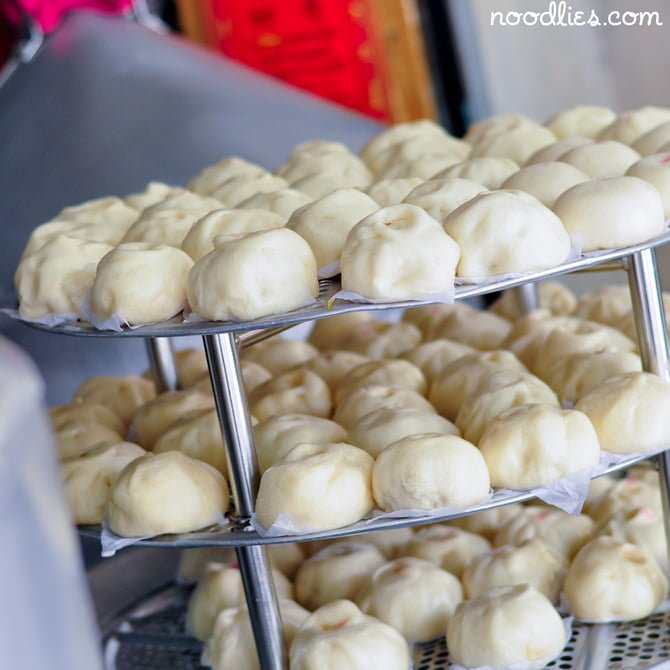 Street food: steamed buns
Our final stop is lunch at a local eatery.  The sweet ladies come from Isaan, north east of Thailand.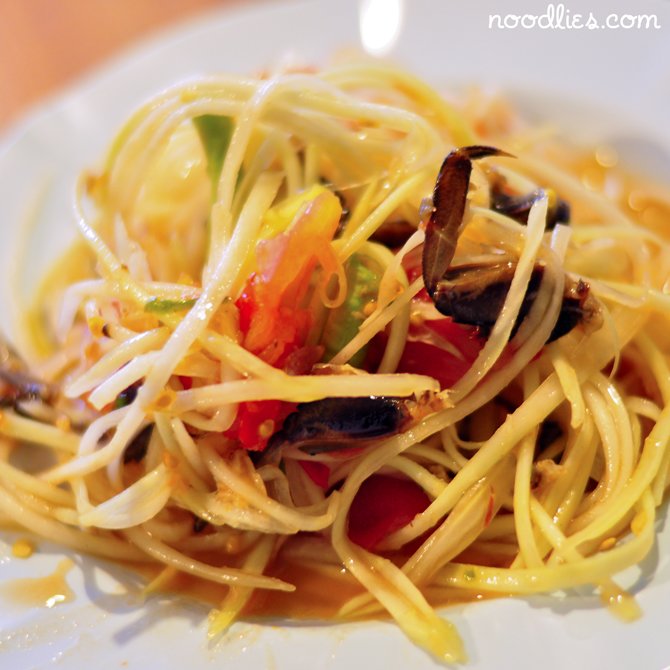 Som tum Lao: incredibly fresh and tasty, especially with fermented crab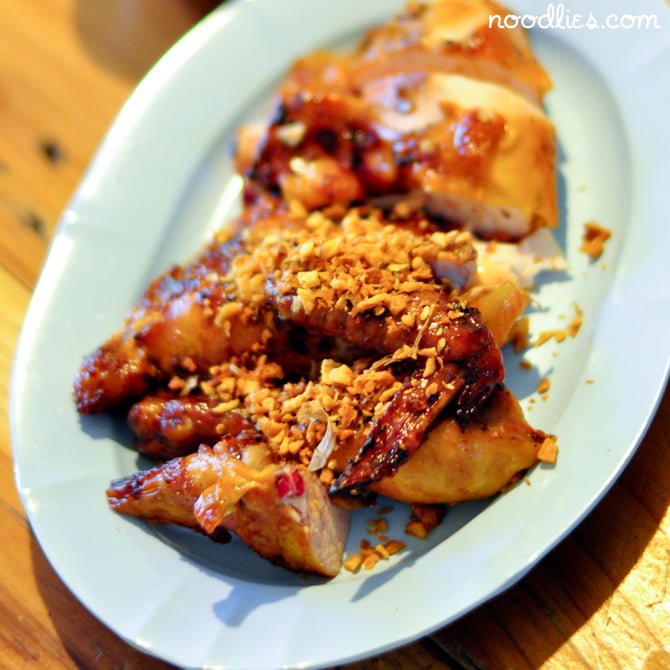 Grilled chicken: tender and moist,  with smoky aroma from charcoal grilling, perfect in Thai chilli sauce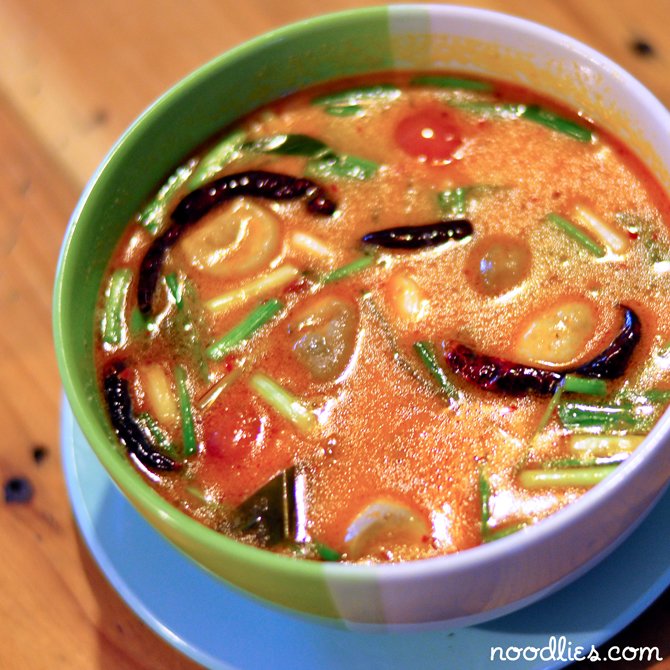 Tom yum gai (chicken): tangy and tasty, perfect for a hot day
The tour started at 9.15am and we finished around 1pm avoiding the afternoon heat of Bangkok.  It's a tour well worth taking if you want to see more of Bangkok than the usual places.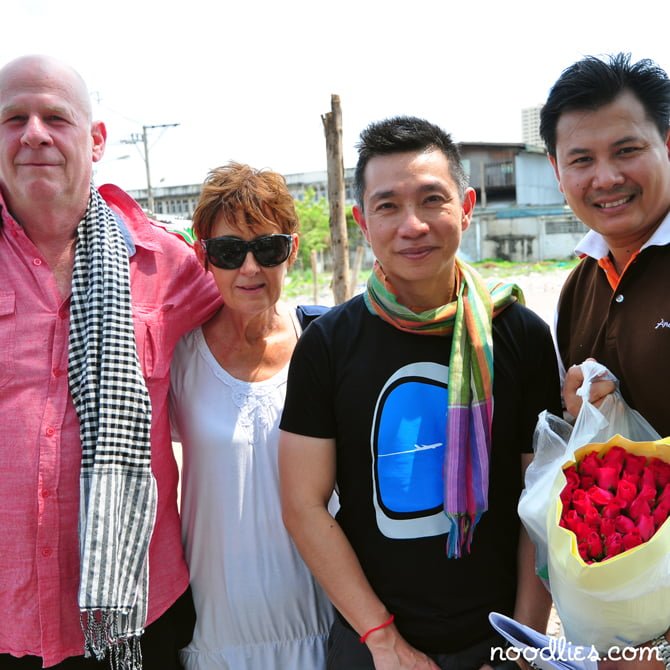 Streetwise Guru tour: the happy campers on the left and Chet, our guide on the far right
Anantara's Streetwise Guru Tour is run every Thursday and bookings can be made by calling the hotel, +66 2476 0022.  You don't have to be a guest of the hotel.  Lunch, street food and non alcoholic drinks are included.
About Anantara Bangkok Riverside Resort & Spa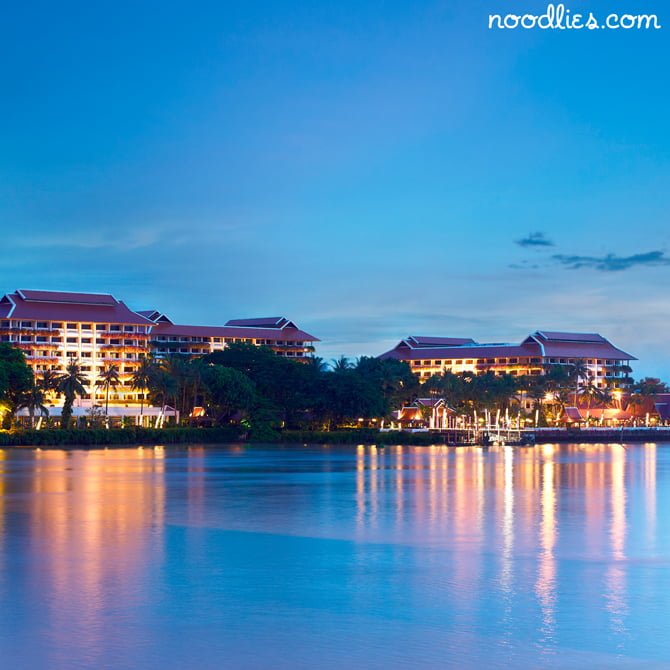 Overlooking the Chao Phraya River, it lays claim to being the only resort style accommodating in Bangkok.  Situated on 11 acres, the resort offers plenty of open space to relax. Rooms come with balconies which overlook the river or the luscious garden surrounds.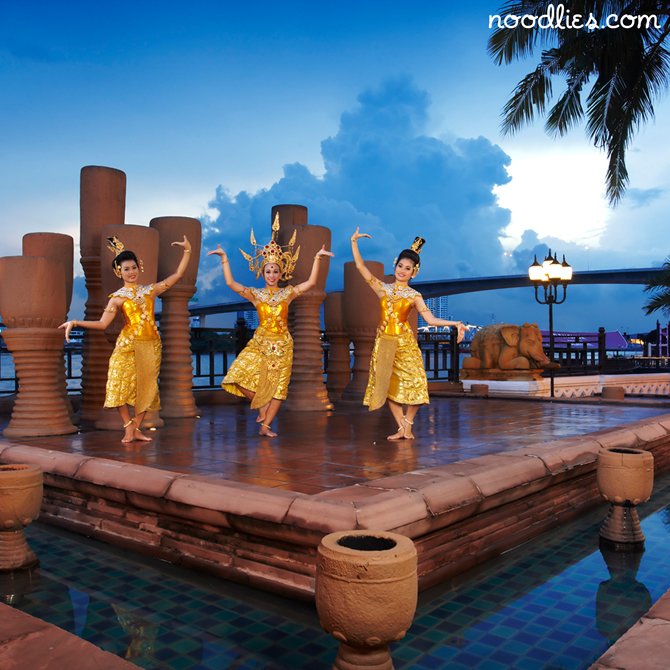 Evening traditional dancing
Enjoy Thai traditional dancing set on the magnificent backdrop of the river and Bangkok skyline.  Tempt your tastebuds at any one of 11 bars and restaurants at the resort including: Brio: award winning Italian cuisine, Benihana: teppanyaki fun or fresh sushi and sashimi and my favourite, Numero Uno: the best selection of tempting chocolates and coffees.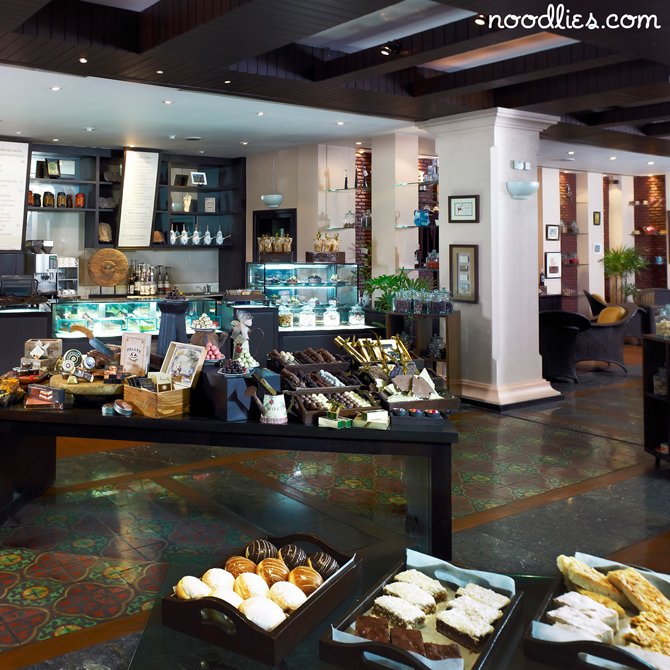 Numero Uno: finest chocolates, coffee and sweets
Or, for a completely unique experience, try dining by design – you choose the menu to in the stunning private outdoor pagoda.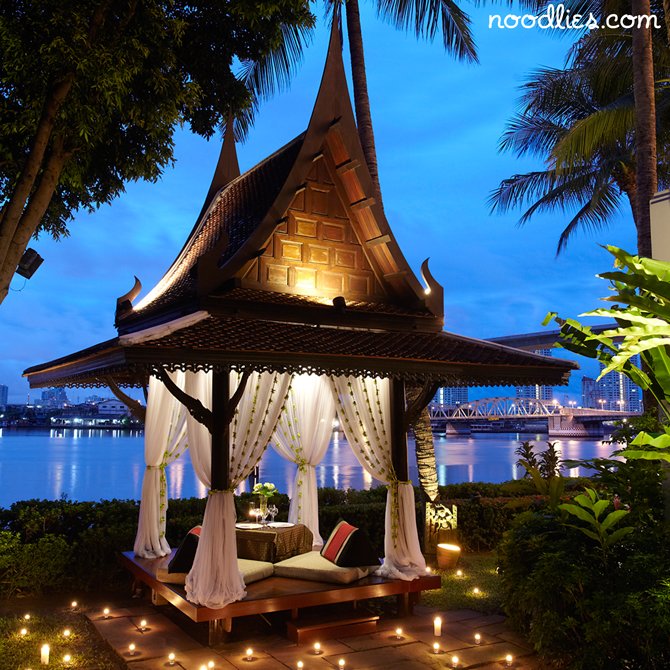 Dining by design: a unique private experience set against a magnificent Bangkok backdrop
Streetwise Guru Tour
Anantara Bangkok Riverside Resort & Spa
257/1-3 Charoennakorn Rd, Bangkok, Thailand
+66 2476 0022
Credit: the magnificent photography of the Streetwise Guru Tour was courtesy of Santitas Janthasarn, Anantara Bangkok official photographer.  Photo's of Anantara Bangkok was courtesy of the hotel resort.
This exciting noodlies, Sydney food and travel blog experience was courtesy of Anantara Bangkok Riverside Resort & Spa.