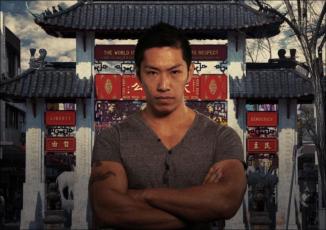 Episode 2 of Once Upon a Time in Cabramatta, which aired last night on SBS packed a real punch.  We heard more from Tony Hoang and his mother, also from Son Nguyen and his son.  In particular, Son Nguyen's agonising breakdown at the end of this episode sent the audience and twitterverse wild with empathy.  At one stage, Nguyen was the top trending topic in Sydney and number 4 nationally on twitter according to trendsmap. Here are just two of the comments on twitter:
#onceuponatimeSBS was a very touching episode tonight. I can feel the fathers pain as he broke down on TV. 🙁 – @bluesoleli

Wow, #onceuponatimeSBS – brilliant. I shed tears for each parent & their feelings of failure. Beautifully produced – @thesuzchef
Of the three episodes, this one was the most gritty and darkest.  Once Upon a Time in Cabramatta tells the Vietnamese refugee story in Cabramatta chronologically so I guess we had to go through the dark days before we can get to sunny ones.  This is how I'd summarise each ep:
Ep 1 Dislocation:  the Vietnam War ends and Malcom Fraser's decision to accept large numbers of refugees from Vietnam presents the first real challenge to the White Australia policy
Ep 2 Crime: the family unit breaks down, lack of support in an unfamiliar land leads to an escalation of crime in Cabramatta
Ep 3 Redemption: a broken and battered Cabramatta community speaks out, fights back and in the process become Australians
After episode 2, it may be impossible to see how things could improve, the community does fight back to claim their rightful place in Australia. Watch the remarkable transformation this coming Sunday on SBS One (English), SBS Two (Vietnamese) 22nd January 2012, 8.30pm.
Click on the video above to view a short promo.
Once Upon a Time in Cabramatta Ep 3 (Final)
Sunday, 22nd January 2012, 8.30pm
SBS One (English) and SBS Two (Vietnamese)
Disclosure: I'm an advisor to this documentary and also appear in it.  I also work for SBS, although in a different division.