When ever we visit a country town, we always make sure we visit the local Chinese.  They have the look, feel and taste that I remember so well of the Chinese we had in Sydney when I was little.  Jubo Chinese restaurant  in Ingham was just perfect; the mandarin red walls, huge dragon and phoenix paintings and lucky charms in red and gold in the most unlikely places.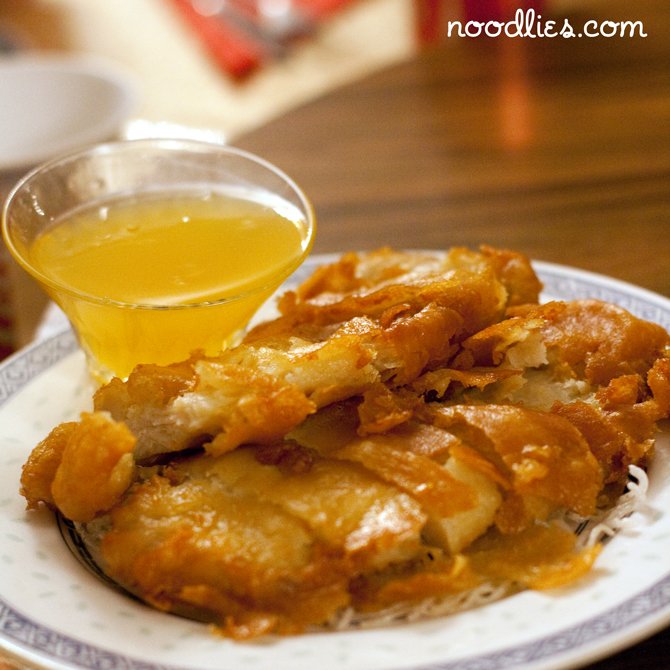 We'd almost always order the same dishes.  The lemon chicken at Jubo was a delight, we took great joy in pouring the glowing lemon sauce over the crispy chicken, which is an odd thing to do, all that effort to make the skin crispy only to turn it soggy.  The lemon sauce was particularly lemony.
What Aussie-Chinese meal would be complete without sweet and sour pork.  Again, it's the sauce that sets the dominant theme and this theme was more sweet than sour with a touch of spiciness from chilli.  Again the batter around the pork benefited from the sauce… it was nice and soggy.
The honey chicken glistened with promise.  And that promise was tender chicken, sweetened by the sticky, honey sauce.  And of course, these dishes were accompanied with fried rice, with plenty of soy sauce.
While I'm sure an adult was cooking in the kitchen the entire front office was staffed by three children, serving tables and taking takeaway orders.
The child above seemed to be in charge (can I refer to him as the head waiter?).  He was taking orders at the table as well as taking care of the very busy takeaway kiosk.  The kid was a marvel at the cash register and credit card machines too.
While the younger children cleared the tables and brought food from the kitchen.
I was amazed at how good and efficient the children were, they put many of their adult equivalents to shame.  Although, the younger kids did suffer from limited reach, due to their short stature.  It says a lot about the migrant work ethic.
Jubo Chinese Restaurant
68 Lannercost Rd, Ingham, FNQ
(07) 4776 3522