Serbian in Surry Hills.
Shiny and new, noodlies, Sydney food blog takes a look at a self confessed Mediterranean/Serbian restaurant with a French name.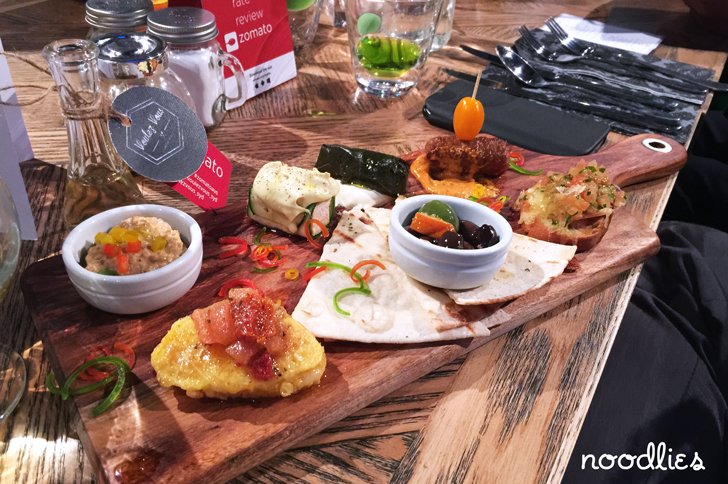 I heard chevapi and my ears pricked up. It's spelled many different ways depending on the Balkan country, all of whom claim it as their own dish. Regardless, I'm a devotee of  these mini, skinless sausages made with beef mince, herb and spices (exactly what these herbs and spices are, is a closely guarded secret by some chefs). Chevapi pair particularly well with pickled cabbage salad, raw onion, sour cream and lepinja; a white, fluffy flat bread.
An inviting chevapi skewered with a cherry tomato comes in the meat tasting plate (above). Other delights on the square wooden meat board include zucchini rolls with turkey, bruschetta proscuitto and more (see the menu below).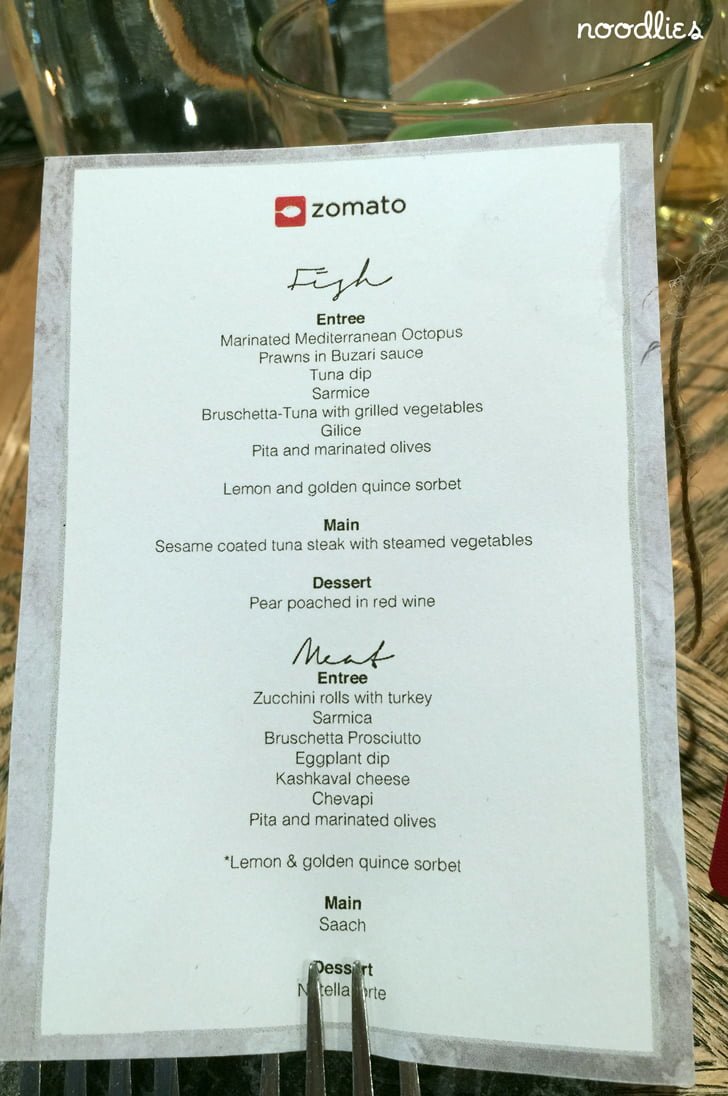 Tonight is a #zomatomeetup with food bloggers with an alternative selection of fish and meat menu. I miss out on the meat taster, but the stunningly presented fish tasting plate (below) is a show-stopper. The round wooden board gleams with so many different colours and textures. The Mediterranean octopus is lively, bruschetta zesty and lightly fried gilice fish oh-so moreish.
And then Balsha Rajkovic, co-owner of Voulez Vous (Minja Tucinovic is the other business partner) tells us about saach. I'm totally intrigued.
As Balsha shares in the noodlies, Sydney food blog video below, saach is a simple Serbian dish with just a few ingredients, veal, potatoes, herbs and spices. He says what makes the dish special is the unique way it's cooked – in a huge cast iron pot with a bell like dome which is covered in charcoal. It needs constant checking and turning to ensure the meat is cooked but not over-done, delivering an impossibly tender, moist stew with minimal gravy.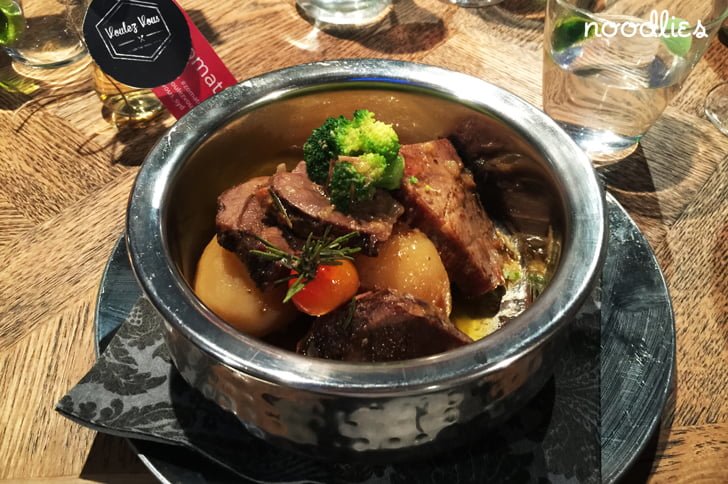 Barely two and a half months old, the Voulez Vous team seems like the real deal. From the slick, monolithic exterior, to the warm, inviting double storey bar and restaurant interior, Voulez Vous "screams I'm taking this seriously and I'm here to stay".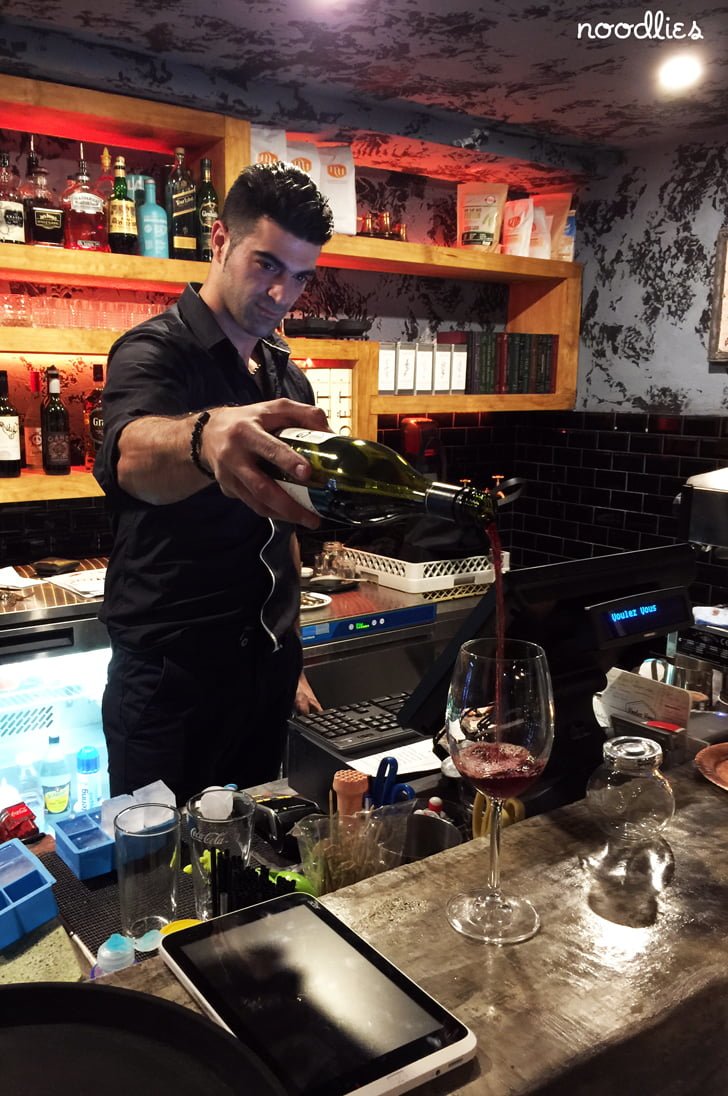 The whole team is young, energetic and impossibly good-looking, which explains the unusually high patronage from Oxford street. In person, like the decor, they are warm and friendly.
It's hard not to wish Balsha and Minja, and their team well.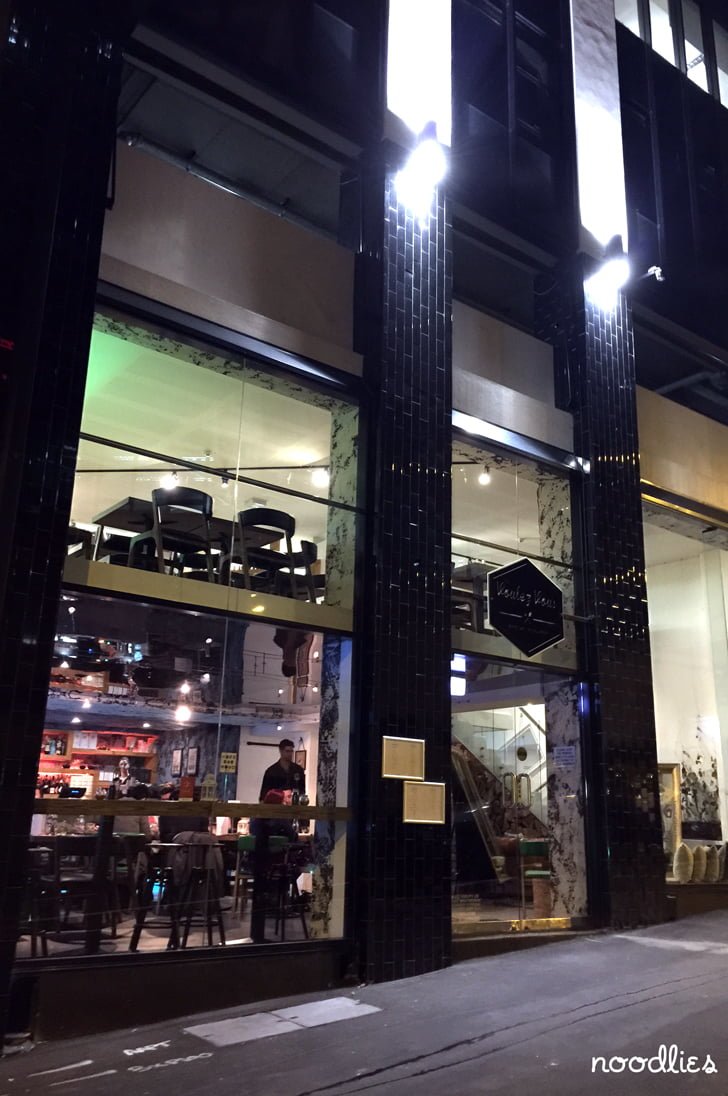 Oh, and kudos and thanks to Nick, Sarah and the Zomato team for organising the meet up. I've been a bit of a hermit of late, so it was really great to meet the other food bloggers for the first time.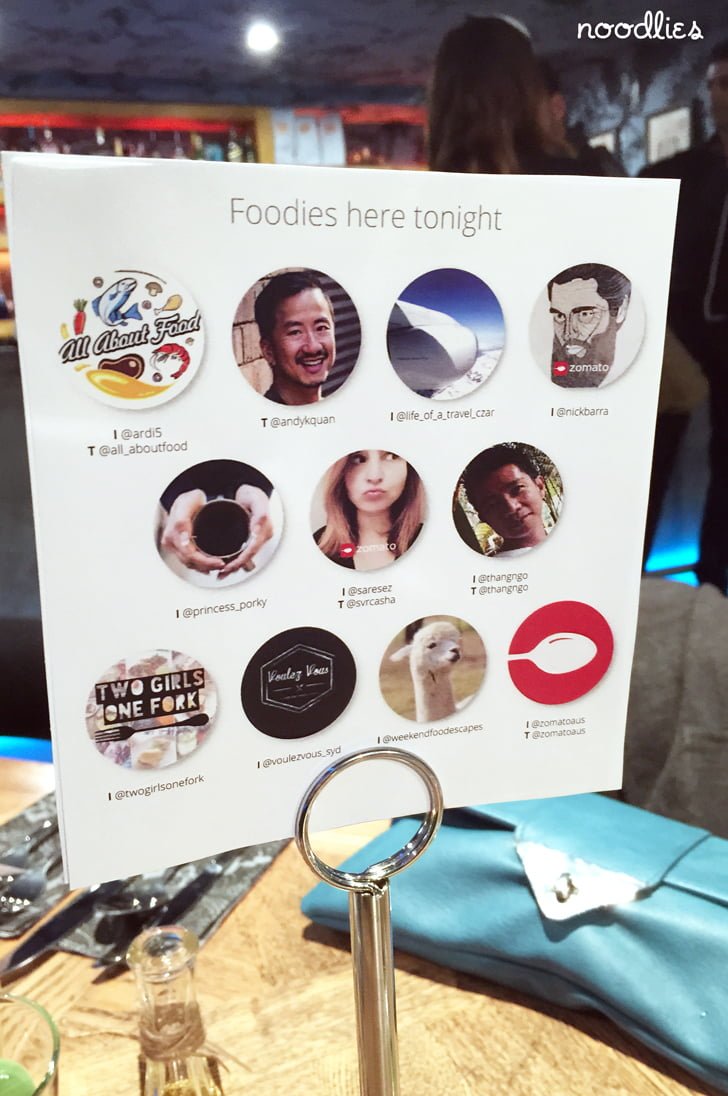 Voulez Vous
6 Hunt Street, Surry Hills
(02) 6181 2652
Noodlies, Sydney food blog dined as a guest of Voulez Vous, Surry Hills and Zomato.