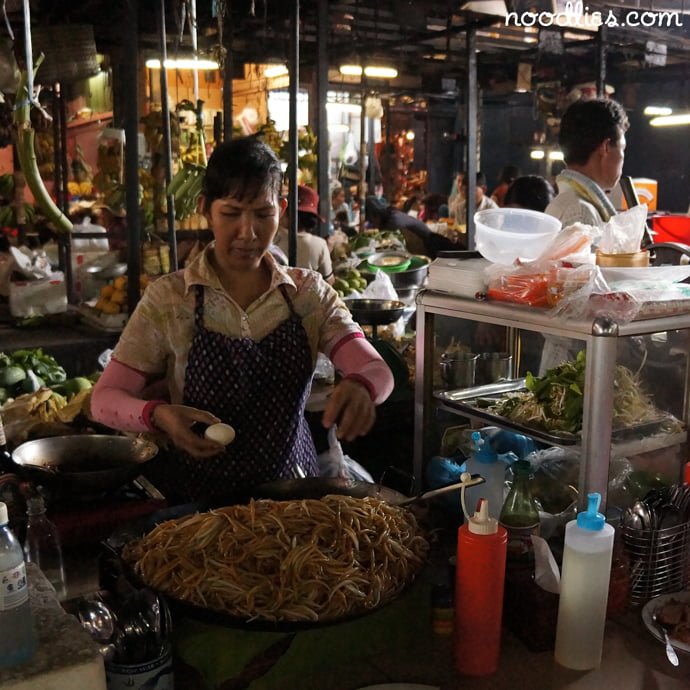 When in Phnom Penh, you have to get to the Russian Market.  And when you're there, the have a bowl of stir-fried noodles.  The noodles are short and stumpy and fried with an egg, beef, a whole lot of vegetables and four different types of sauces.
The result is a delicious bowl of noodles with that delightful wok breath, each mouthful delivering a burst of flavours, spicy, sweet, salty… utterly delicious.  Watch them being made in the noodlies, Sydney food blog video, above
We always go to this lady, who is extra helpful and happy. Each plate is about $A0.60… amazing bargain.