Noodlies Sydney food blog enjoyed a four hour food fest at the Campsie Food Festival with Walter, Sandy, Jane and very briefly, John and francie. Of all the food we ate, from so many different cultures, I have four favourite experiences which you can see in the video above, and still other favourites in picture form below:

Colotako prawn and crab balls: the batter was fried and light, enveloping either prawn or crab meat, it was a melt in the mouth experience, with additional flavour from the mayo/wasabi sauce.
Korean pancake: not pa jeon (another of my favourites) but these flat, savoury pancakes pack strong, substantial flavour.
Fried rice noodles: how can noodlies not like noodles. Although by this time, I was full and we couldn't fit any more in, but the colour of the noodle and freshness of the vegetables made this stall pop for me. Oh and the fried hokkien noodles and other misc fried foods helped too.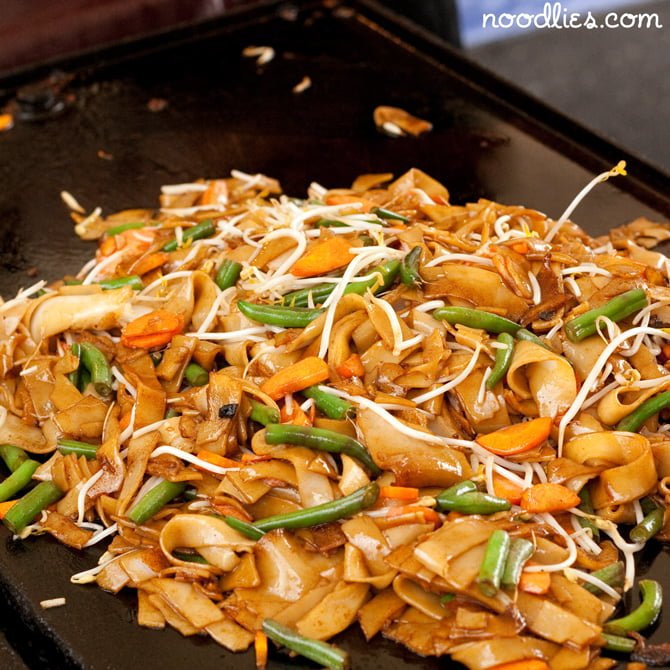 Hungarian Doughnuts: they were the size of a small pineapple, tubular and hollow and covered in sugar and modelled very professionally by Walter… what's not to like?
Read my round-up of all the food and fun at the Campsie Food Festival.
And my interview with Festival celebrity chef, Alvin Quah.