Traders hotel, Yangon means very few compromises
By Thang Ngo
Myanmar is a relatively unknown, especially compared to other south-east Asian destinations like Thailand, Vietnam, Cambodia and even Laos.
But the visitors are flocking to discover this hidden gem, when noodlies, Sydney food blog visited in the final few days of 2013, internal flights to key cities like Bagan and Mandalay were fully booked as were hotels.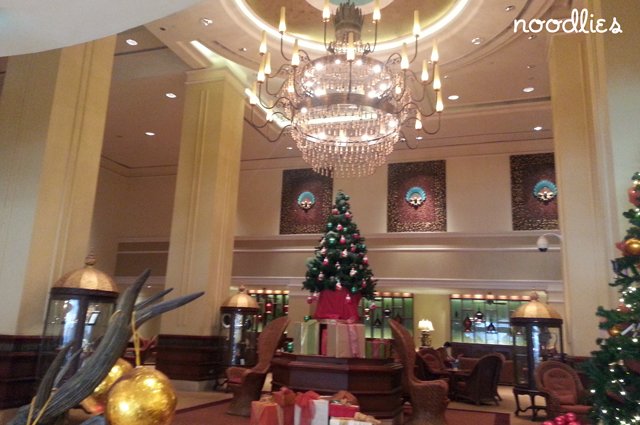 One thing all travellers should know is that there are still very few ATMs and shops rarely accept credit cards, which means carrying of cash – US dollars are preferred, but strictly but these notes will only be accepted if they are relatively new, clean, no marks and tears. Larger denominations fetch higher exchange rate to the Kyat, so you'll get more local currency if you front up with a $US100 note compared to $US20. The exchange rate fluctuates, but currently you'll get around 982 Kyats for $US1.
And hotels generally don't accept credit card, that is Visa or Mastercard (don't even think about Amex and Diners). So if you're not used to carrying a lot of cash, um.. either spend less or get used to it!
For noodlies, this is a key advantage to staying at Traders Hotel, Yangon – they accept Visa and there's no surcharge, it's hard to believe, but they are one of a very few top class hotels that do. It's a relief that at least at Traders Hotel, Yangon, you don't have to carry a wad of $US.
The other benefit is location. Traffic is crazy in Yangon and the bus system without English signage and involving jumping on and off in the middle of the road is fun, but daunting (see video above). Traders Hotel is located right in the cultural, business and shopping district of Yangon. It's an invaluably convenient base, especially for first time tourists; Bogyoke Aung San Market (previously Scott Market) is literally five minutes walk heading west, while Sule Pagoda is five minutes south and Shwedagon Pagoda, Yangon's iconic attraction, is 10 minutes taxi ride north.
Inside, the staff are friendly and more importantly efficient, my Dragon Air flight brought me into town just after midnight. All I wanted to do was shower and sleep, the reception staff had me sorted and in my room and my luggage arrived within minutes.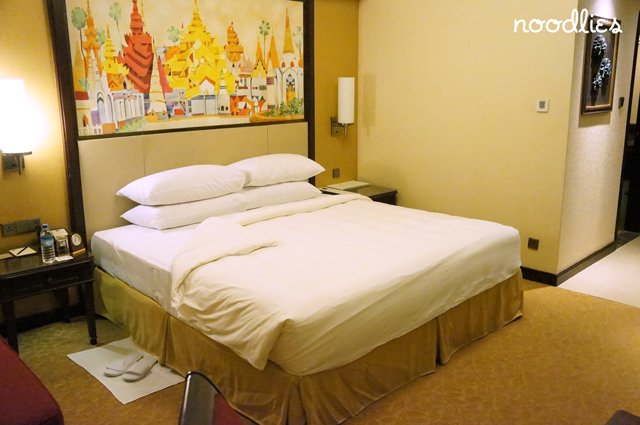 The hotel is an older building but kept in excellent repair. My room is huge (especially compared to Hong Kong where I was just before Yangon) complete with work desk, divan and a large bathroom.
Internet and 3g mobile is something we take for granted but is scarce in Myanmar, mercifully, wifi is free for guests.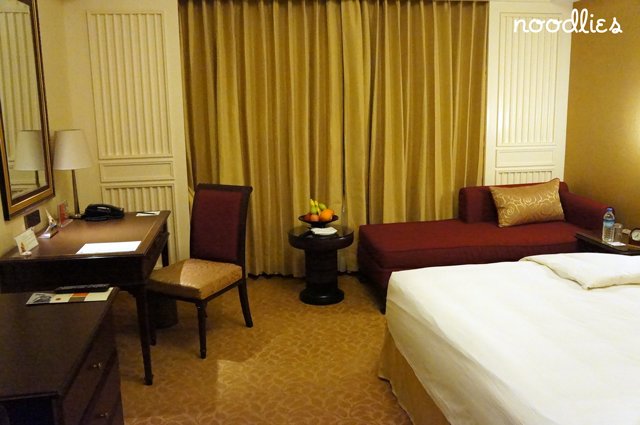 The window was large and looked over the city and the hotel swimming pool.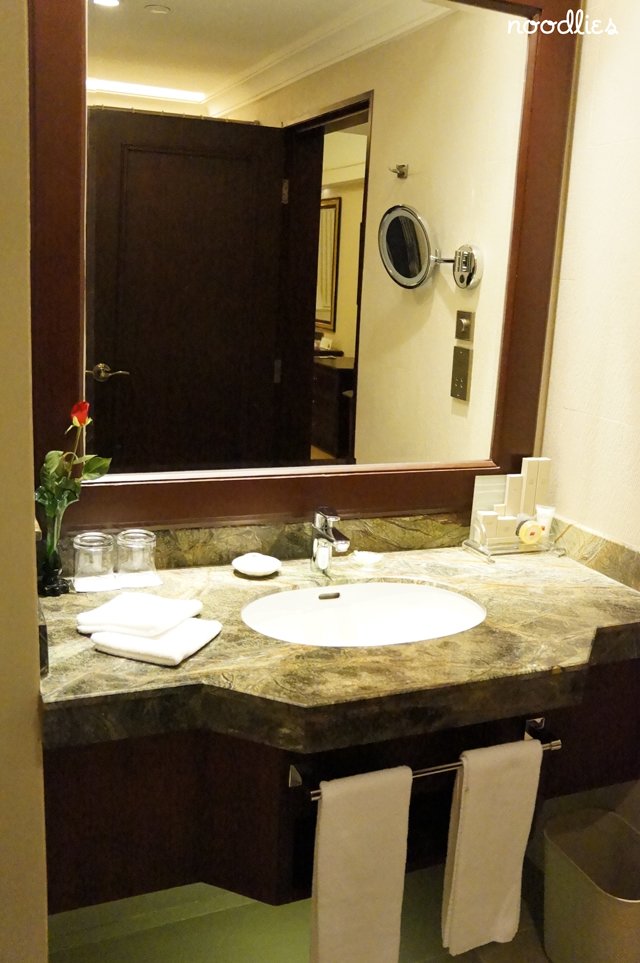 Compared to Hong Kong, the bathroom space is luxuriously large, with decent sized vanity and mirrors, including an extendable shaving mirror.
Fitness Centre
For a workout or to stretch those tired travelling muscle, the Fitness Centre is pretty extensive in terms of equipment. There's also an outdoor pool for low impact exercise. But I particularly liked the sauna which is perfect to melt away travel aches.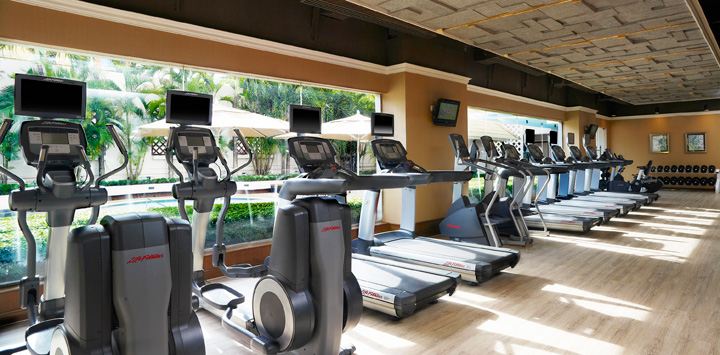 Traders Cafe
I don't know about you, but one of the things I look forward to is hotel breakfasts in Asia. It's a combination of a mouth-watering range of food that you just would never prepare at home, plus all the walking on holidays leaves me perpetually hungry, especially in the morning!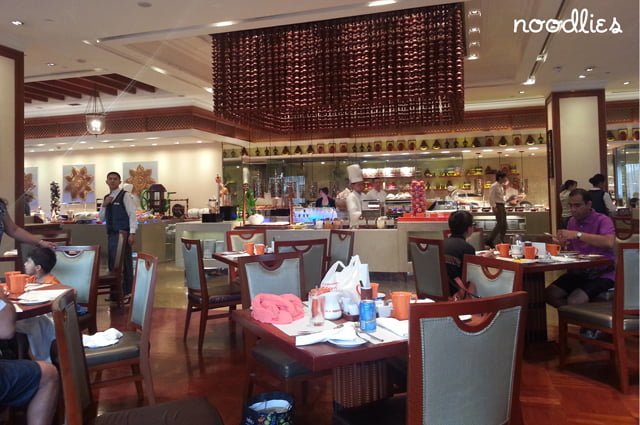 Breakfast is served in Traders Cafe, which is their 24 hour restaurant (handy to know, as I'm always hungry). The choice is standard five-star fare, including breads, pastries, salads, cold meats and delicious peeled seasonal fruit – jackfruit, dragon fruit and paw paw in this case.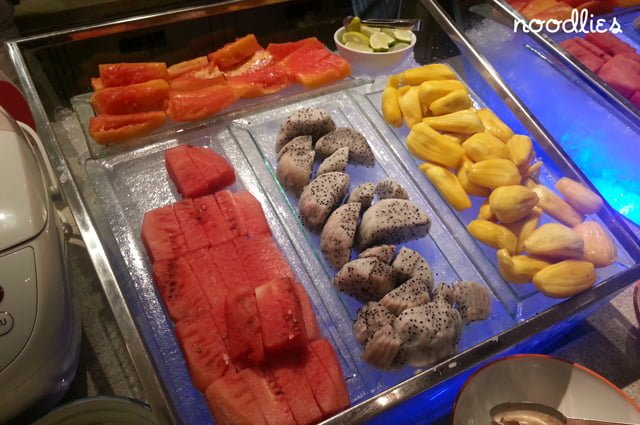 I particularly liked the local choice including curries and flat bread (below).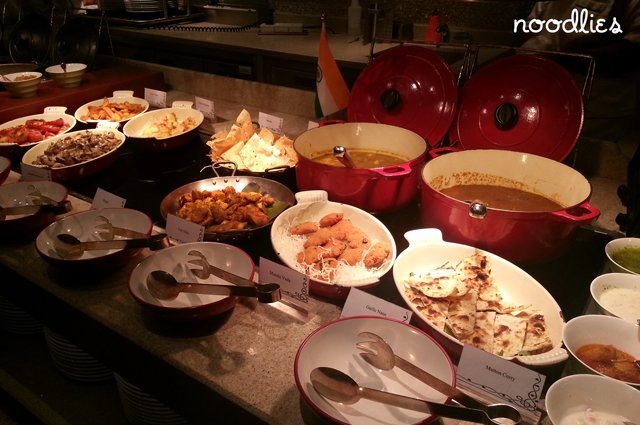 But my favourite feature at any hotel breakfast is the cook-on-demand options. At Traders Cafe, guests can choose from local noodles or fried egg station – or, in my case, both! Watch them in action in the noodlies video below.
Myanmar is an exciting destination precisely because it's still relatively undiscovered. In return for the adventure you'll have to put up with compromises, like almost no ATMs and few places take credit card (for now) which means the risk of carrying cash. The great thing about staying at Traders Hotel Yangon is that they do take credit cards without any surcharge. That's one less bundle of crisp US notes you'll have to bring.
Location is always a benefit, but in Yangon it's particularly so given the traffic situation and cryptic bus system. Traders Hotel, Yangon's proximity to key cultural and shopping is a definite plus.
All in all, Traders Hotel, Yangon allows you to enjoy your Myanmar adventure, with relatively few compromises.
Traders Hotel
223 Sule Pagoda Road, Yangon
+95 1 242 826
[email protected]
Noodlies, Sydney food blog stayed for two nights as a guest of the lovely folks at Traders Hotel, Yangon.