Food Truck brings a taste of New York to Greater Sydney
Street Sliders, the first food truck that will roam Sydney's West will launch this coming Saturday, 15 December at Parramatta serving up New York inspired 'sliders', those more-ish mini hamburgers gourmet treats.  Noodlies,  Sydney food blog reckons it's a great idea.
"We really want to build a street eating culture here in Parramatta and greater Sydney, and let the community experience why food trucks are so popular in cities like New York and LA," Patrice Empeigne, 31 told Noodlies.  Partrice founded Street Sliders along with his sister Nathalie Empeigne. The pair are from Bonnyrigg, true South-Western Sydney locals.
Partrice's chance encounter with international chef, Marc Pavlovic, that kick-started the food truck business venture. Mr Pavlovic has 25 years' experience leading kitchens in Paris, New York and Sydney, and was the 2010 winner of US reality cooking TV series, Chopped. He has since been appointed Street Sliders' executive chef and is the creative mind behind the selection of sliders and exotic sides.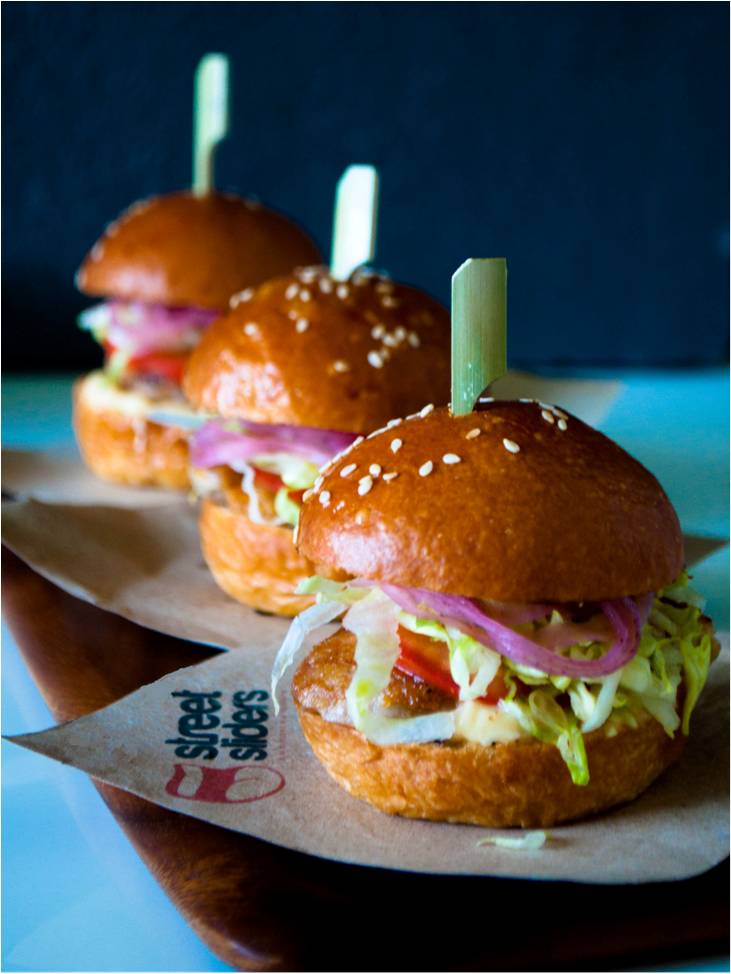 "Chef Marc's New York inspired menu offers delicious hawker food that is freshly cooked using quality ingredients. You will find everything from our Chimichurri Beef Sirloin Slider finished with tomato béarnaise to our avocado and lemon milkshake, and our secret weapon – the Corn Elote," said Mr Empeigne.
Resilient fighters
Street Sliders' brother and sister team are both fighters in their own right. Mr Empeigne is a former professional Mixed Martial Arts (MMA) fighter; while Ms Empeigne, 37, a mother of two young boys, just won her fight against an aggressive strain of breast cancer with treatment finishing up two months ago.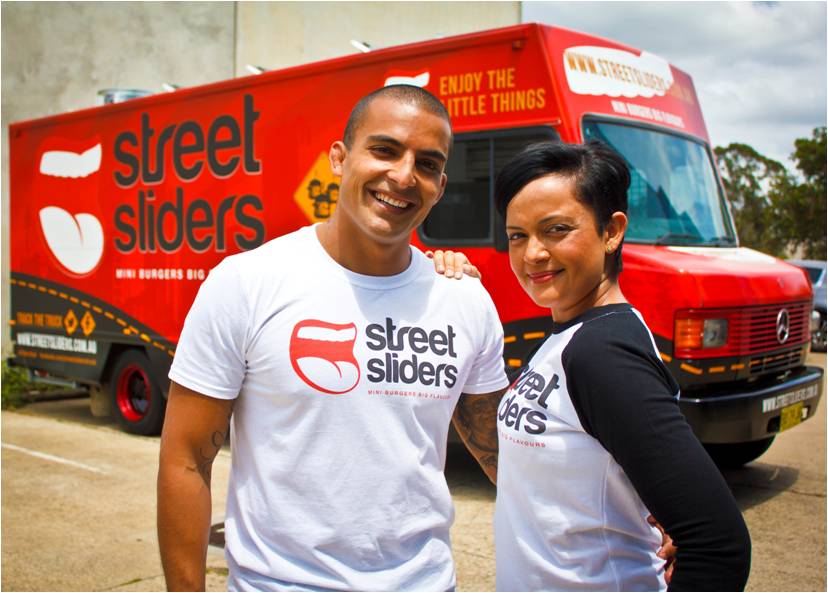 "As kids, we always wanted to go into business together, and Nat's recent health scare really shook things up and made us look at life differently," Mr Empeigne said.
"Time spent with loved ones, particularly our children, is so precious and we wanted our brand to reflect this. We have partnered with children's charity, Barnardos, because its values of enriching the lives of our younger
generation strongly resonated with us," Ms Empeigne added.
Over time, Street Sliders will be looking to align its whereabouts with events that encourage the talents of children and teens including sports carnivals, skater competitions, and music and dance events.
Food proceeds to charity
Street Sliders will be donating a portion of its profits from the launch event to Barnardos Gifts for Kids Christmas appeal and will have a board on the truck that will inform the community about the current challenges many Australian children are faced with.
The Street Sliders team will be serving up sliders and sides for their official launch, Saturday, 15 December from 6-9pm.
Prices start from $5.50 for a slider and $12 for a combo meal.
Street Sliders food truck launch
Saturday, 15 December, 6-9pm
Prince Alfred Park – 35D Church Street, Parramatta.