Nan Tien Temple has been an attraction to locals and tourists from the day it first opened in 1995.  Noodlies, Sydney food blog is a frequent visitor – it's really only a hour drive away from Cabramatta.  Today, I'm accompanying Walter, who has been invited to the Nan Tien Institute's first Open Day where we also saw the formal unveiling of their plan to build a $40m Nan Tien University and Art Gallery by 2014.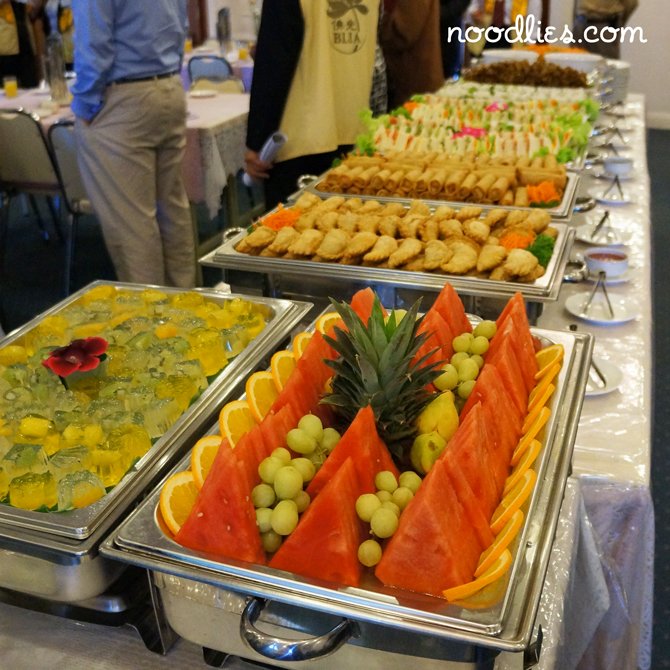 After the event, we were treated to a wonderful vegetarian buffet.  Knowing they don't use garlic and onion, I was interested to see if the food was tasty.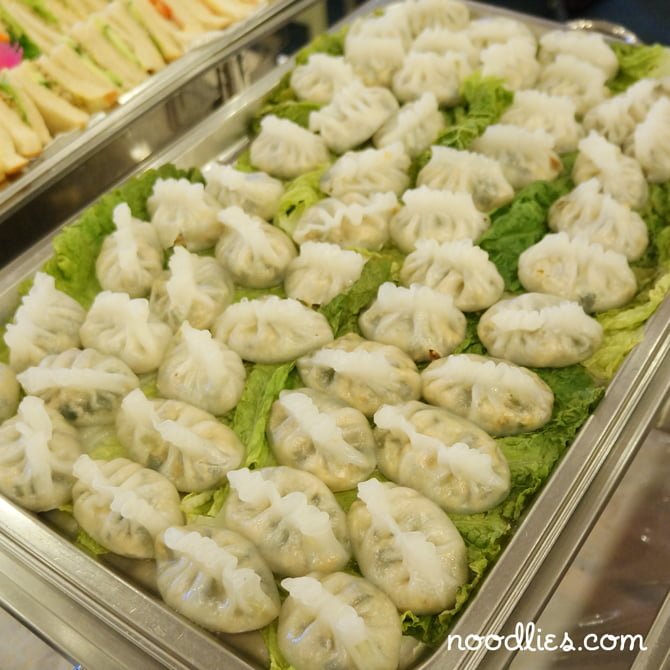 The steamed vegetarian dumplings look like mini translucent pillows and had great flavour with large pieces of vegetable and tofu filling.  They were warm and delicious with light soy sauce.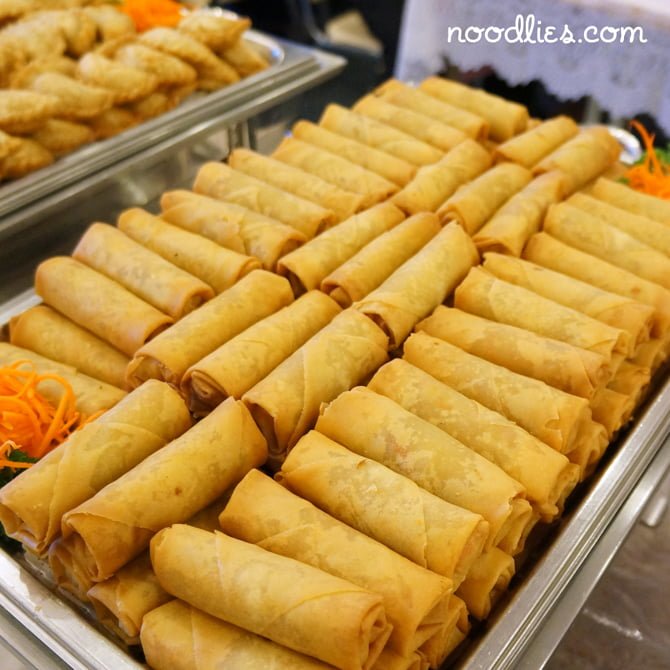 Vegetarian spring rolls were crispy and crunchy, nice substantial filling including cabbage – lovely with sweet and sour sauce.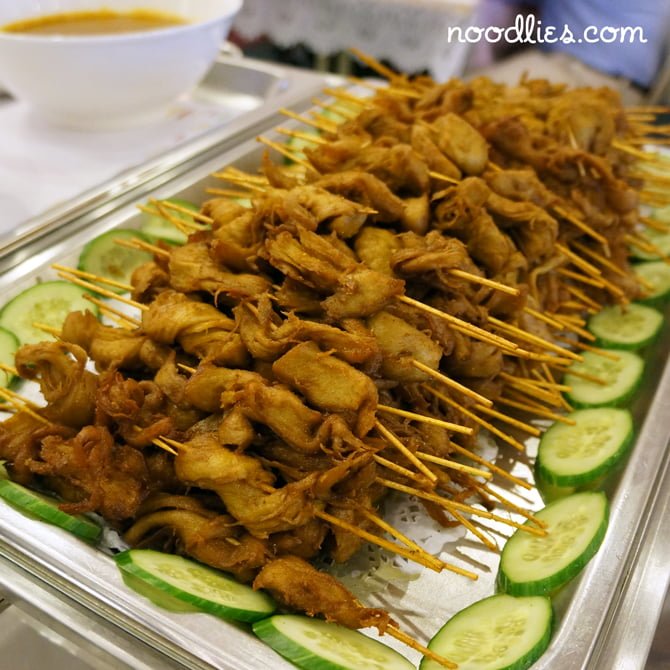 I'm not sure if these satay sticks were meant to mimic chicken, but they looked like chicken and had a remarkably similar taste and texture to chicken.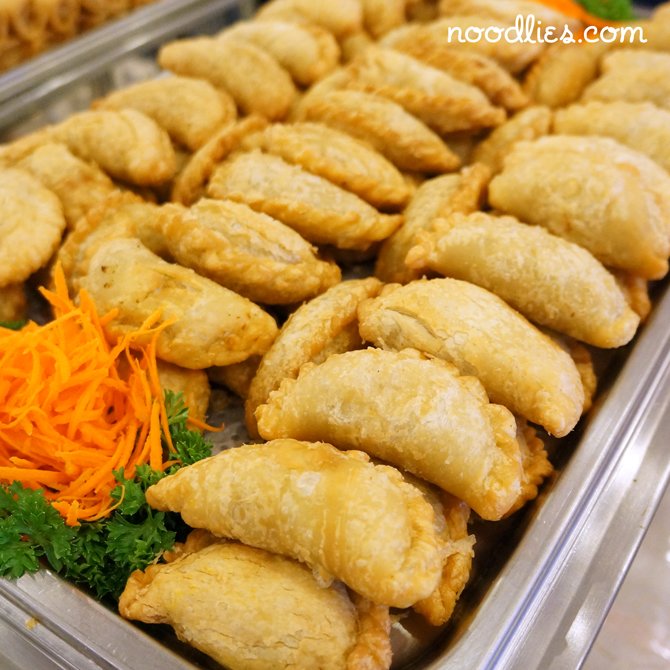 I loved the fluffy pastry and pipping hot vegetable filling of the curry puffs.
As delicious as everything was, my favourite was the mini fruit jelly; delicate little white and yellow jellies in cute shapes like roses, sea shells and stars.  Each jelly contained pieces of fruit like peach, mango and kiwi fruit which were somehow magically suspended inside.  The jelly itself was pretty sweet, which wasn't over bearing because they were small pieces.  I think I ate 10.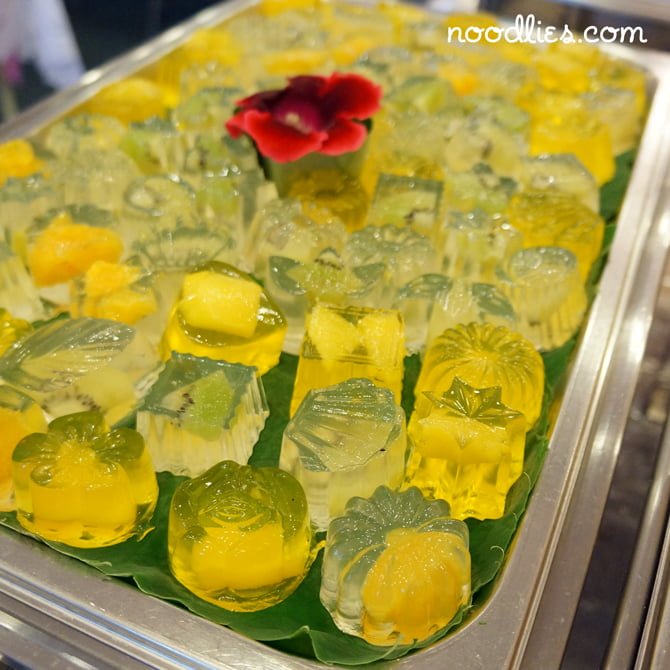 I should add the food we had was made for this function and is different from what may be served at Nan Tien's Tea House restaurant.
Nan Tien and the Nan Tien Institute is founded by Fo Guang Shan Buddhist Order from Taiwan.
Nan Tien Temple
Berkeley Road, Berkeley
02 4272 0618